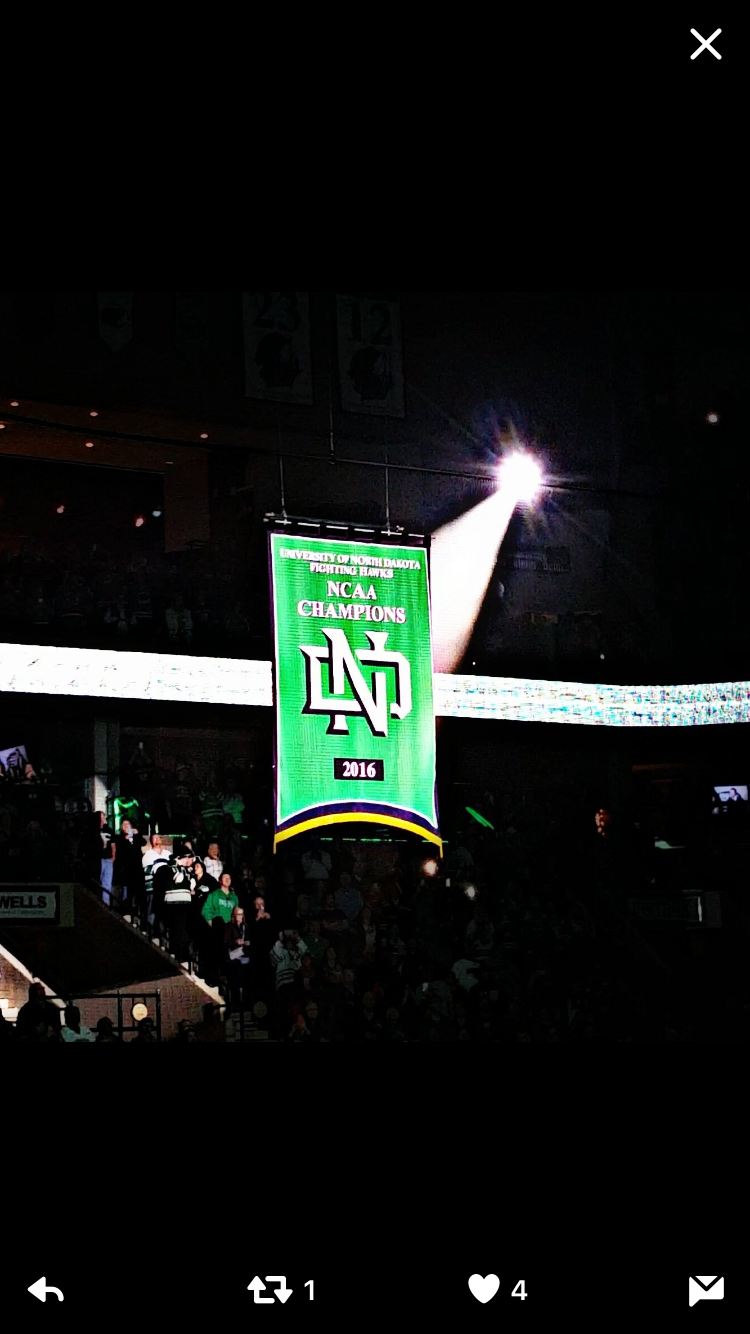 Posts

3,838

Joined

Last visited

Days Won

10
Everything posted by siouxforce19
I think Driscoll is the most likely because he's from Apple Valley like Karl Goehring. Coincidence? Maybe.

Mismash just signed. Saw it announced by Preds.

I am 90 percent sure Bowen does also. Edit: most recently played wing, but I think he has previously played center some too. Could be wrong, it's been a while

I heard Brad Berry on the newest CHN podcast and he was asked about the portal and basically said UND's priority will always be on their recruiting. They will do their due diligence on the available players in the portal and if someone is a good fit, they will evaluate. But he really likes the freshman class so I anticipate most of these forwards will be here this fall. I could see maybe one of them may play another year of juniors if there's a transfer.

Cruikshank just tweeted that he is undecided

I think Senden will be captain.

I've seen him play. He's good. Power forward type. Had a broken wrist last season that significantly set him back.

The AJHL is already back up. I think they started maybe last week?

I'm opposed to massive portal adds. One guy, maybe two if they aren't the same positions, fine. But I don't want to add a bunch of one year guys only to be stuck in the same position again next spring. Id rather give some of our returning guys a chance to step up.

I feel like we could pick up a walk on/Rieger type d-man for depth. Everything I've seen has Benoit in Tri City next year. I do think Johnson will be here.

It'll be a cold day in hell before I cheer for UMD. I want nothing but pain and suffering for their awful fans.

Livingstone is a good player. I haven't seen much of him with Mankato, but I saw him play in the BCHL when I was in Canada a few years ago. He's not better than Sanderson though.

I liked that he complained for UND so we didn't even have to lift a finger. I know Berry wasn't pleased about the late game but he's not going to complain about it. My whole beef with the situation was that the eastern regional 1 seeds got the early games. But western regional teams got late games. I think either all 1 seeds should get the early game or they all get the late game. But it should be the same for all regionals.

Or possibly just delay the inevitable rebuild by a year since it's mostly seniors in there.

I read this earlier. Thought the article was trash. They haven't spoke to any of them, but were scheduled to talk to their agents. Felt misleading to me, but that's media sometimes.

Pretty sure They're all seniors wanting to use their extra year and there's probably not scholarships for them at DU.

I don't think Duluth would've been a 1 with Pairwise. I think the 2 losses to CC could've potentially tanked their ranking. Mankato should've been a 1.

Definitely Be glad you didn't. My friends made me sit by the Gopher fans that were seated next to our group of tickets because I am the most "trash talky" of our group. They were not nice people.

Karma's a bitch they say.

That's fine. But the article was titled "seniors" and didn't mention any other potential early departure players

Weatherby is a junior though...

Ah. I was thinking either that or 2013. That year SCSU, Yale, Quinnipiac and Umass-Lowell were the Frozen Four teams. I just didn't remember all their seeds.