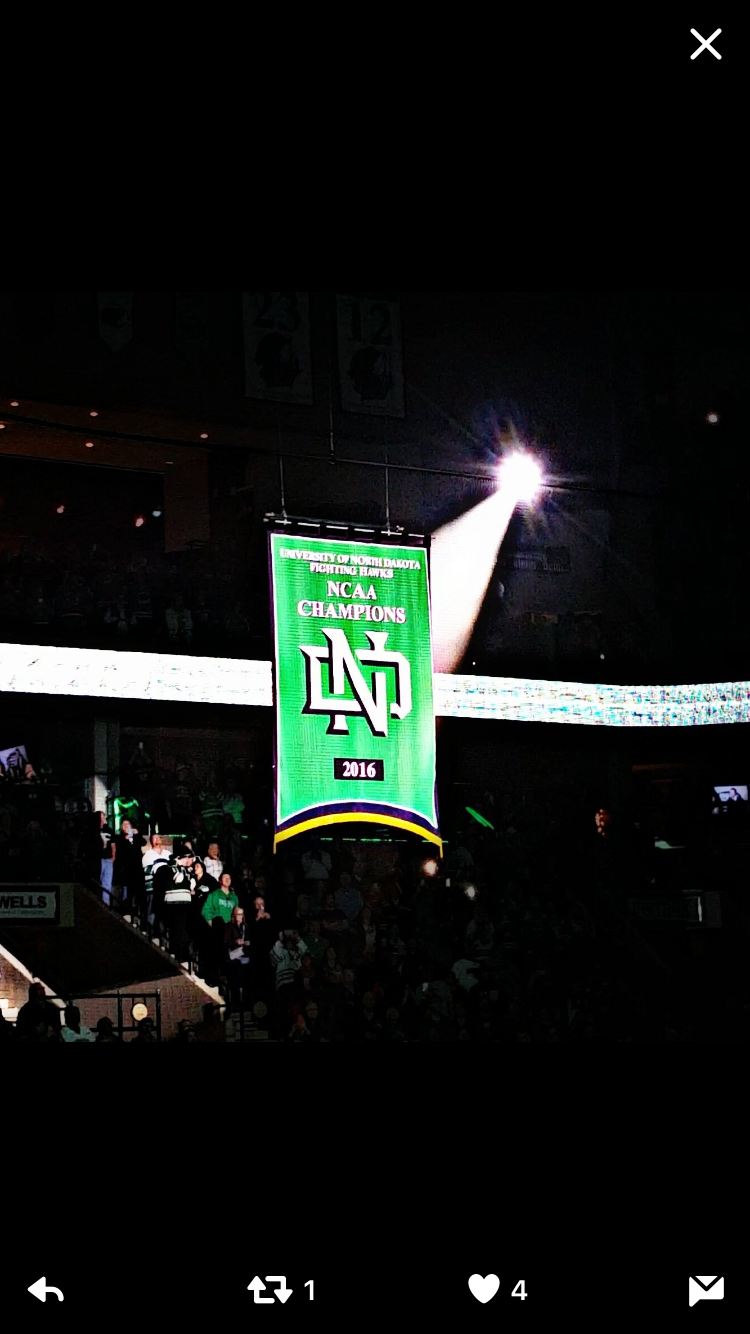 Posts

3,902

Joined

Last visited

Days Won

10
Everything posted by siouxforce19
There was a list of those that were invited, but not yet accepted invites. There were a couple other NCHC guys on there but I don't remember who they were.

Glad you stopped by. I don't know where the off base assessment of Cornell's team was coming from. It was a matchup of 2 top 15 teams so it was weird to see some of the comments.

Don't be. He's been known to go back to the same guy over and over.

There isn't one this weekend

My Ohio relatives didn't even know Miami exists.

They pushed his arrival back at least twice now. He's played like parts of 4 years of juniors. I'd be ready to move on too.

I think it sounds like he will still do the UND games that are not on CBS. But I'm not 100 percent. That was my interpretation.

Parted ways in November or something. … and apparently everyone thought he was going to UMass . Oops.

Difference to me so far is that UND took care of business against the two bottom tier teams, Miami and CC, and some of the other teams have gave up points against them.

He signed one a couple years ago.

What has he done to deserve a spot? He certainly hasn't played his way into a spot.

In my youthful thirties I sneak in shooters to any arena that doesn't serve alcohol

Going into the weekend we had 6 points on them and Western (we had 15, they had 9). Western swept and tied us until our game went final. So now we are 3 points up on Western. Not sure if you actually wanted to know but…

Berry is not bringing in another goalie.

Are you suggesting we add a 5th goalie at semester break? Or did I read this wrong?

Berry is predictable as hell so you should expect the black jerseys and be pleasantly surprised if I'm wrong.

Yeah… I'd expect the black jerseys. It's predictable as hell.

Lately I have been feeling like UND is where skilled forwards go to die…

Nope. … this is strictly based on how I have seen Berry use goalies in the past.

I don't remember a starting goalie with a sub-.900 save percentage since I graduated from UND in 2009. I'd have to look it up though.

Okay now Michigan scored lol.

Michigan doesn't have a goal, FYI.