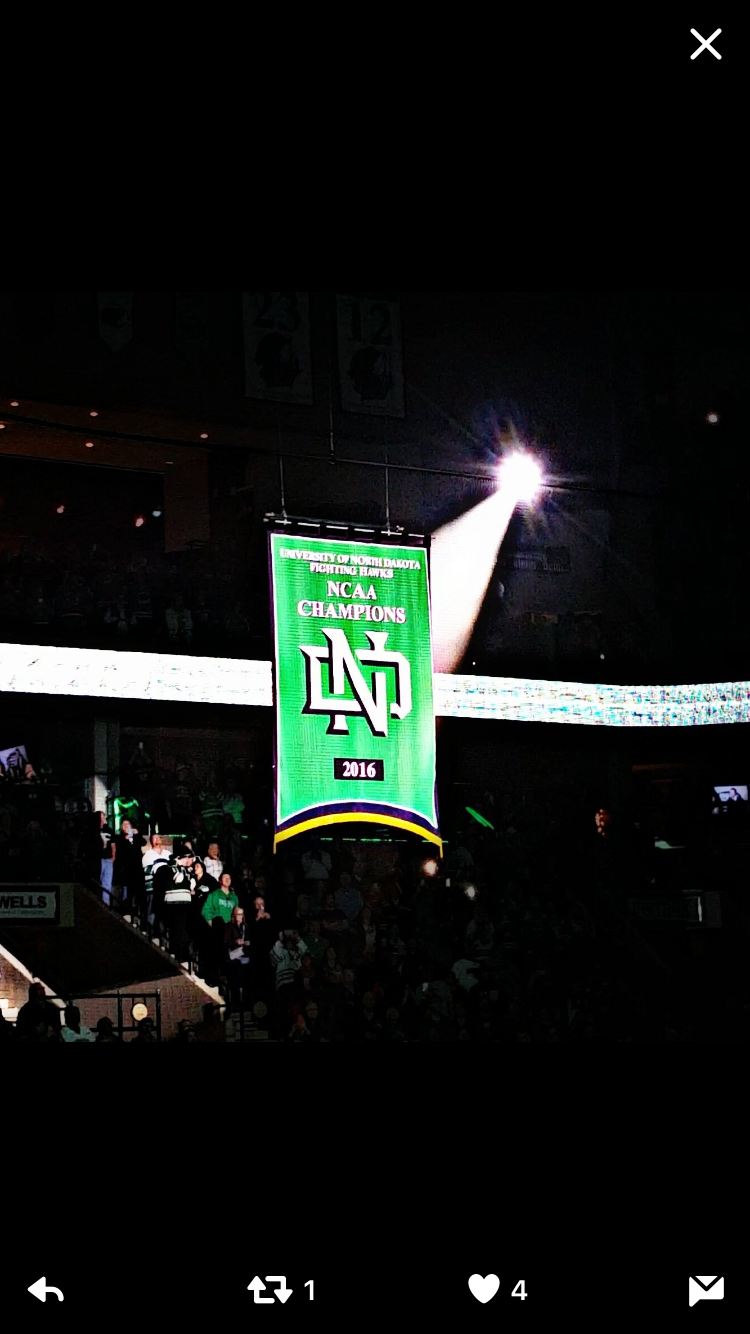 Content Count

3,572

Joined

Last visited

Days Won

10
I have been undecided all off-season on lines 2 and 3. I have the same players but felt like there were multiple combinations of these six players that would work. Can't wait to see what we go with.

No, you can only stream hockey on NCHC.TV since they have exclusive streaming rights.

I don't question the President's decision either. I do not think if it was up to just Berry that he would have made the same choice though. Also, I just saw on Twitter that according to one of his friends, Miller wasn't permitted any communication with the victim's family and they had a restraining order on him. So if true, and I am not sure it can be validated, could explain some things. But now I'm very confused on the mother's wish for a direct apology. What a mess.

I read this yesterday. His mom threatening the victim's mother was a big yikes for me.

I'm going to go with absolutely not on all of those forward lines. Sorry.

Yup, these are all questions I have as well. Fact is this bullying could have and should have been stopped way beforehand. I know Berry knew during the process because the university investigated, but I'd like to know what made him come to the conclusion he deserved a shot. I'd also like to know about the letter MM claims to have sent to the victim that the victim says he never got. Is MM lying? Did he really send it? Did it get lost? Either way, UND has handled this poorly and they will have to own it.

I apologize, but Mentally disabled should be the preferred term here.

I think Brad Berry needs to address it also. Clearly he knew about it and did the due diligence on him to decide to give him a second chance. I believe in second chances, but what Miller did is disgusting and difficult for me to give one to. I'd love to know how Berry decided he deserves one.

I read an article from the guy who covers Mankato that we have had discussions with them about some games, but not sure the extent.

This article had some additional details on the Omaha pod. Apparently they almost did "air" and "land" divisions. Also sounds like games will be on Midco but it didn't specify if they'll just be picking up the feed or if Midco will have a crew there. Sounds like they may try to get some on CBS Sports also. https://unothegateway.com/nchc-to-return-to-play-dec-1-in-omaha-pod/

I think it would help us at D next season if a senior D decided to take that extra year, based on our current roster, potential flight risks, and the 2 D recruits we have that'd be eligible to come in next year. But beyond that it gets dicey.

I have been thinking the combination of the draft and the recent commit of Costantini for next year had something to do with it. In looking at the potential incoming forwards for next year, and I'm not great at math, but it looked like one of them was probably going to be pushed back another year.