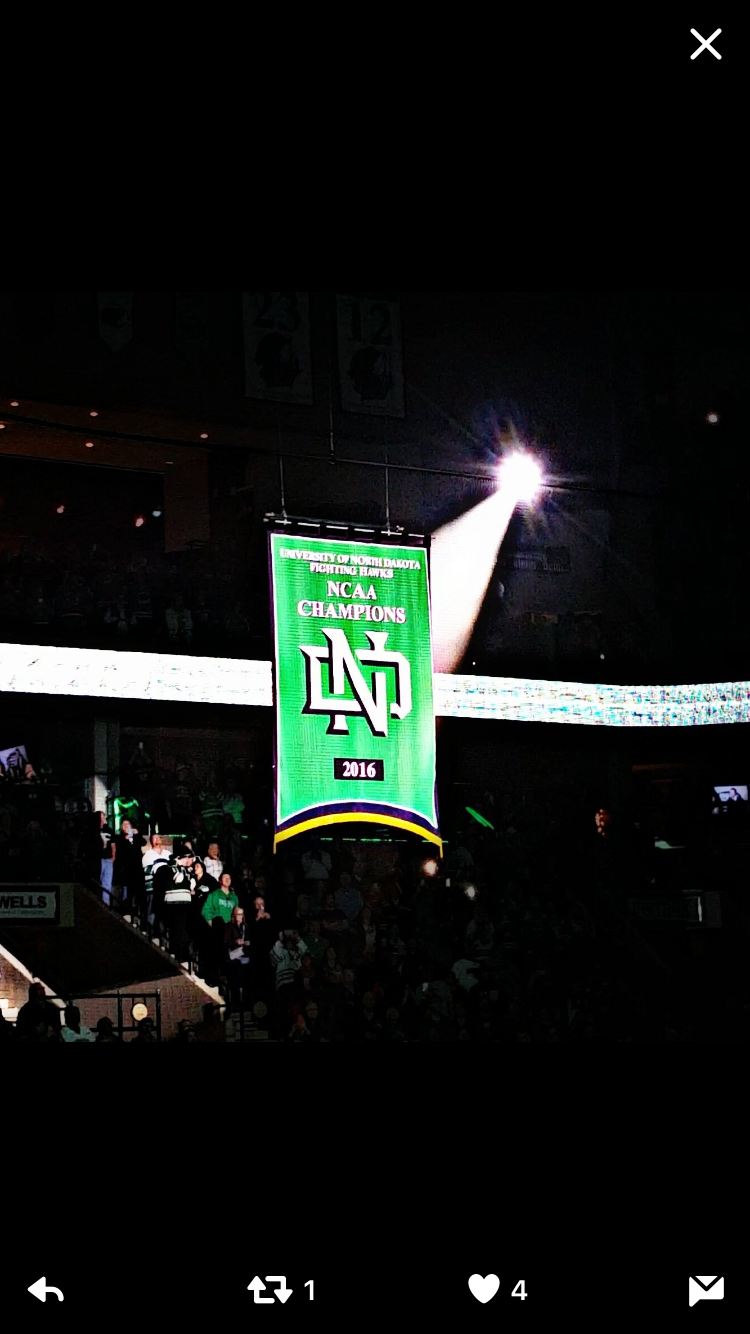 Content Count

3,447

Joined

Last visited

Days Won

10
It will be on hockeytv. I'm not sure if they have per game pricing. $30/month. I tried it last spring for a month so I could watch some of the junior hockey playoffs.

UND put in a bid, (not sure if it was Sioux Falls or Fargo), but only got one of the year's they bid for. I'm not sure if it was for Midwest or West or why that should matter. (Just rearrange them. ) Next year Midwest will be in Fargo and West will be in Colorado. So at least there will be 2 out "West" next year.

Technically, UMass, Clarkson AND BC could all be placed there since at the moment they are different seeds. But your point still stands, we've seen this play out before.

Well yeah, there's more of us. As of now, Denver still is in no 1 seed territory, so that'll be something to watch because this conversation is irrelevant if they hold firm there.

It won't matter in Loveland if Denver is there. And that is exactly what the committee will think. (Not that it's necessarily true) But if people want to make assumptions, by all means.

I didn't make the rules that decided Allentown, PA is in the "Midwest." I'm just saying this is the normal process. If the Committee wants to set a precedent that creates an exception to this, well, that's up to them.

Not necessarily. If Mankato ends up the number one overall seed, they'll get placed first at the regional closest to home, which is Colorado. I have seen very few (if any) scenarios in the last 10 plus seasons where the overall number one was placed at a regional that wasn't closest to home. People can argue on attendance all they want, that didn't give us the St Paul regional in 2016 over SCSU when they were seeded higher either. We would've brought more fans there but NCAA didn't care.

I'm more talking about how the fans here react to him than the players. The fans here HATE him. I just had a guy sitting behind me trash him all game and say he has no business playing college hockey if he can't take a hit.

I do not think most of their fans even know he visited Western last spring. Being here at both games , they don't seem informed about that stuff.

I'm in Kalamazoo. Drove to the rink just so I know where it is. Does anyone who has been here before know where the hell someone parks?

He can play JV games until January 28th also. He's just ineligible for "varsity" competition until then.

He's from Heron Lake, MN! (Southern MN) This is gonna probably be as close as we are gonna get to a college hockey player from my hometown.

Anyone else heading to Kalamazoo? I will be a first timer to the state of Michigan

The one ref is one of them that called off our OT goal in regionals against BU in 2017.