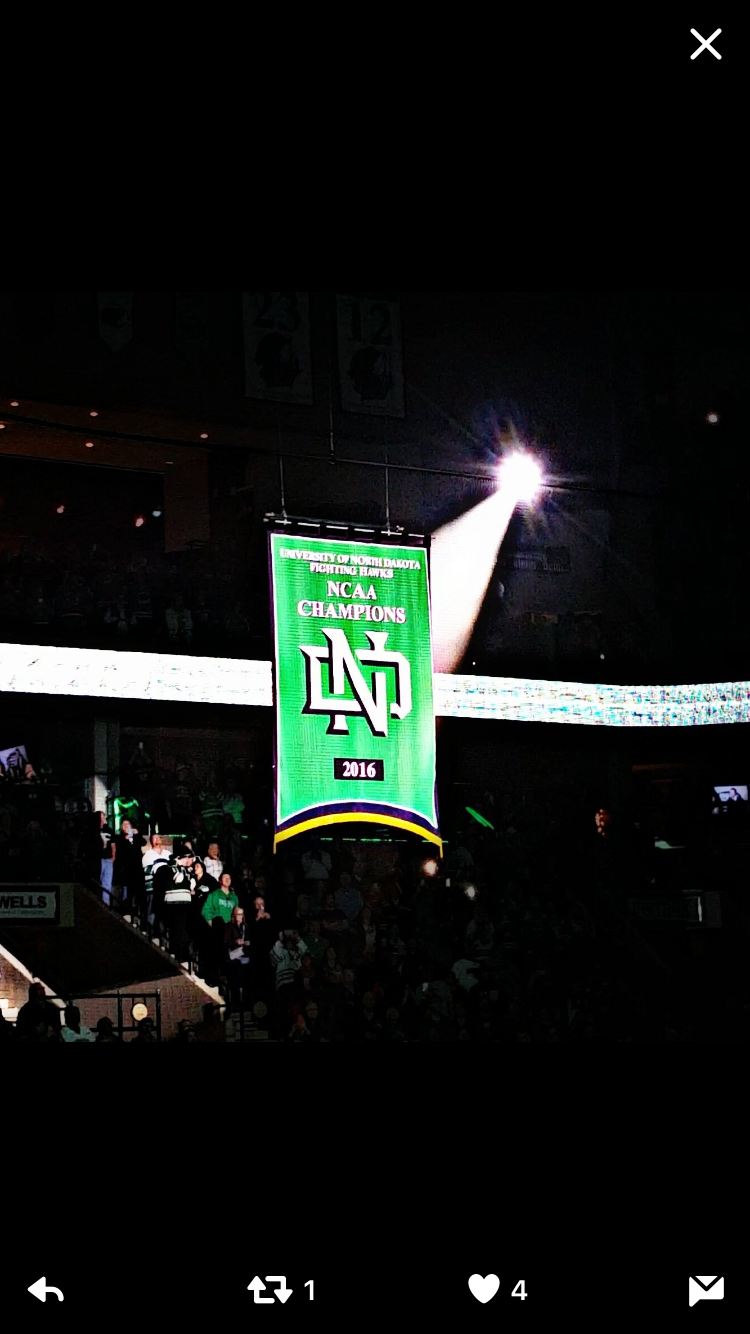 Posts

3,988

Joined

Last visited

Days Won

10
siouxforce19's Achievements
Collaborator (7/14)
Recent Badges
I think it could continue to be a trend- seeing more Canadians come down to the USHL. With the restrictions in Canada due to Covid and the uncertainty of seasons being played the last few years, more kids started to make the move and have had success so I could see it gaining traction.

I'm not sure it's possible. My roommate my last year at UND was a first year med student and the schedule she had was insane.

Would guess MBA based on his summer internship plans.

I assume he will enroll in grad school.

I guess I don't see why it would be. They aren't governed under the same governing body (USA Hockey vs Hockey Canada), and it seems there is no agreement in place about this. It just gives kids options.

This has been happening for years.

Only since they moved into REA after women's hockey was cut.

UND also beat out 18 other schools for him.

We are not. Looks like he wants to go to a big school based on his top 5. If he's looking to play college next year we wouldn't be a fit anyway. If he plays another year in Chicago could always try to change his mind I guess.

I don't remember the player's name but if I recall Northeastern blocked him from going to Denver. He ended up staying at Northeastern before eventually transferring to Minnesota.

I guess I wouldn't bring him in to play 4th line minutes, so I'd expect him to be top 9. IMO you bring him in to challenge for a top 6 role. Might be more third line but have the flexibility to play top 6. Might be an unpopular opinion but there were a couple guys who disappeared from the scoresheet for long stretches last season who are returning top 6 guys. I'd like some more options when this happens.

Bemidji is over Thanksgiving. And Schloss mentioned in the article about the schedule today that there is an early January weekend they are still trying to schedule a series for.

Don't know about that. We were supposed to go there in 2020-21 season, but Cornell pulled out of that season. (And there was no non conference) I don't know the contract details to know if we will still make that trip.

Big part of the reason Calder transferred to UND because Lake State doesn't have graduate programs - I do not think he is going anywhere.

I think I read this in an article earlier. His junior team had originally expected him back to potentially be their captain next season until it became likely he goes to school so he theoretically could go back.