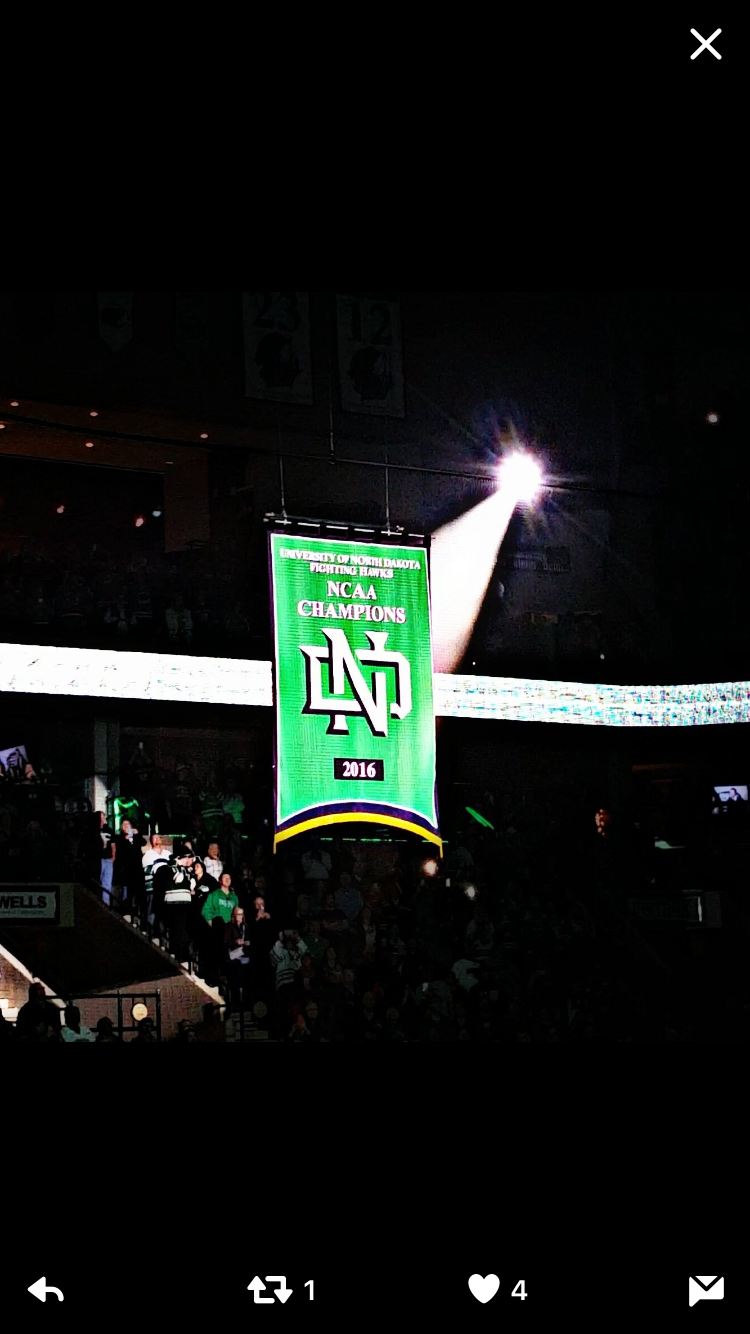 Posts

3,838

Joined

Last visited

Days Won

10
Everything posted by siouxforce19
They earned 1 point more than us in the USCHO poll so seems it could've gone either way. Some teams are just judged differently in these polls. Probably a perception thing.

Ah, Taylor is a great guy. Met him after college a few years back at a charity hockey game. Went to go say hi and said "Thought I'd come over here to get away from the Gopher guys" - had a good laugh.

He had a scoring chance earlier in the game but he was on the 4th line and I think I heard they shortened the bench?

Our defense has been the most disappointing thing to me so far this season. Thought that would be a strength and keep us afloat while we figure out forwards and offense. But it's just been bad. I feel like they'll get it together eventually but it's pretty painful right now.

I was just going to say how many of the shots are Kleven from the point. Just saw he has 9 shots

ESPN plus is the one where you can just pay the 6.99. ESPN3 is what you're thinking of with needing cable. Confusing I know.

Yeah so I'm mostly looking forward to finding out who won the Transfer Portal 2021. Figure this series should settle it. 5 transfers on both teams.

Lol. Clearly I do. I've never been there.

Kind of interesting that Quinnipiac is in Connecticut and doesn't have any players from Connecticut on their team. And UND has a player from Connecticut. Cooper Moore is from Connecticut.

I was hoping someone would say this. I completely agree.

https://www.grandforksherald.com/sports/hockey/7244531-UND-hockey-gets-commitment-from-center-David-Klee

The ECAC has a different stream for international viewers that she should be able to purchase and watch.

It's not like Quinnipiac didn't play physical too either because they did. I also remember playing them in Fargo regional in 2015 and they were pretty physical in that game too. I think he probably complained about having to play in Fargo instead of Providence that time.

I know he used to say he didn't need to schedule non conference games against western based teams because the non-ECAC leagues in the east are all the non conference competition they need. Must have changed his mind.

They hit the portal probably close to as hard as we did in the off season so they lost a bit of their production from last year.

Berry basically alluded to this after the exhibition that Budy's injury was a factor in putting Senden with Ford and Calder. Sounds like Budy is getting closer to a return.

Lafontaine shouldn't be taunting anyone with that .872 save percentage he's got going right now if you ask me

Well I know he doesn't have 3 goals. Uscho also says Caulfield doesn't have any goals and we all saw he scored that goal last night.

Those stats aren't correct. If you got them from CHN, they credited him with Caulfield and Kunz's goal from last night. I don't know where to get correct stats anymore

Can't say I remember seeing a goalie get a penalty like that before…

Because Pairwise means nothing until a bigger sample size of games are played.

According to the line chart on the Herald live chat, Ferner is injured. Not sure if it's accurate.

Guessing they'll put Hain on the line with Jamernik. Since that's where he was in the exhibition. Unless they decide to get crazy and try something new.