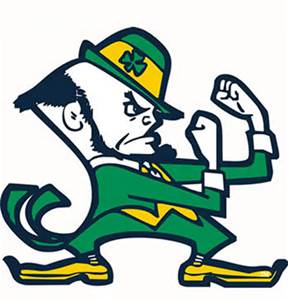 Content Count

3,927

Joined

Last visited

Days Won

2
Profile Information
Location
Interests

Notre Dame
Sports
FIFA
Beer
They did get a new strength and conditioning guy a couple years ago and he seems to have done a lot of good work relative to the previous dude. Quenton Nelson is evidence. El Chapo will break free. He has a record that backs me up! Lets go Chapo!

They gave up 10 points with their starting defense on the field. When 15% of the opposing team is failing drug tests, makes you wonder...

When I found out that only 18 dudes got tested I was pissed. I'm sure Coaches Kelly and Saban aren't particularly pleased about that.

No. It's really hard to get into the idiot category. I know you want company but it takes a special someone to earn that designation.

You fall into the idiot category. If that wasn't already obvious.

This thread is some solid counter-trolling. To my fellow NDSU folks/grads getting worked up: The UND folks are playing you guys like fiddles. To the UND folks/grads: Nice job. To the weirdos who think there is a real problem: You guys are idiots.

The Travis Beck video was beyond lit.

I would hope so. These teams are both under .500

JohnboyND7 replied to UND Fan's topic in Community

People ask me, "Hey JohnboyND7, what is the biggest adjustment down there in the Panhandle?" My answer is "Other than sweating my balls off 8 months out of the year, I am stuck with Taco Bell rather than God's chosen...T-Johns." It's a crime against humanity every time a T-Johns closes. Meat and Potato burrito ought to be something every American of every race, creed, economic class, etc. is entitled to.

I don't work in the dairy industry.

lmao. go bison richman still sucks.

He sucks. That is the hatred.