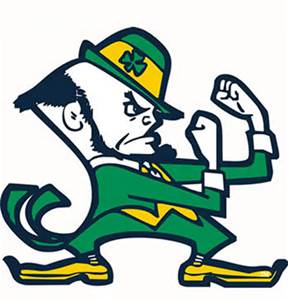 Content count

3,852

Joined

Last visited

Days Won

2
Profile Information
Location
Interests

Notre Dame
Sports
FIFA
Beer
JohnboyND7 replied to The Sicatoka's topic in NCAA News

I don't think NDSU really can cut any sports.

JohnboyND7 replied to Nodak78's topic in Football

Jake Browning has been a Heisman finalist...

It doesn't matter, the state manages his assets while he's receiving treatment in Jamestown.

Texas Tech at it's peak under Mike Leach was not Washington. They were a fun Big 12 team in their heyday that gave some big boys trouble and occasionally caught one.

Washington with a series of circus catches...lmao

JohnboyND7 replied to geaux_sioux's topic in Football

Browning is a boss. That game should be about a 40 point game. You aren't wrong. But they've kicked people around for the better part of a decade.

You listed a bunch of schools founded over a 100 years ago....all of which are either major "flagship" or "land grant" schools. Weber will never be either of those. With all those big wins in the Dance...Weber rocks. Last time they even won a game I was 7. Nothing wrong with the Big Sky. Nothing wrong with the Summit. Both have strengths and weaknesses.

JohnboyND7 replied to UND Fan's topic in Community

I will pray for you. That can be gnarly. Go Jays!

As far as i'm aware, bison73 doesn't drink.

My biggest point of curiosity is... so many of your predictions have failed and deadlines have passed. Any reason anyone should buy a word you have to say? Everyone is wrong at least from time to time... you've somehow managed to never hit on a single thing.

Bruh...do you even Jubilee?

No...it isn't comparable. At all.

Comparing UT-A/TAMU and BSU/UI in any way, shape, or form shows a severe mental deficiency. They have nothing in common whatsoever.

Are those guys all the same size?

Man...you are such a clown lmao. It's something to behold.