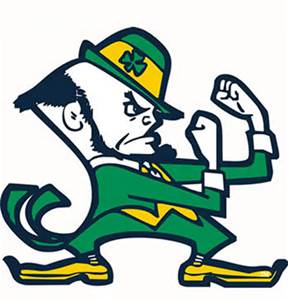 Content Count

4,833

Joined

Last visited

Days Won

4
Profile Information
Location

For me to know and you to never find out

Interests

Notre Dame
Sports
FIFA
Beer
Can't speak to the current students, but the SDSU football/basketball games were typically a bigger deal than other games on the schedule. It helped that both teams were pretty good, easier to develop bad blood when battling for conference championships. I'm sure it was in some ways manufactured at the beginning. But it turned into a pretty fun deal.

Defense has called a pretty interesting pathologist. I was wondering how this would go once the defense started calling up their own doctors.

Pretty bizarre situation to not play a game in so long.

My other sister is much worse, I agree

1

I thought the defense did a nice job showing that the knee may not have been on the neck as much as folks thought.

Anyone following the Chauvin trial? Judge said today that the defense will start tomorrow and finish by end of the week probably. Know we got some lawyers on here, any of you fellas got any thoughts? I'm an idiot, but I do have one strong opinion...."spark of life" witnesses or whatever the term of art is should not be allowed. Having George Floyd's brother talk about George enjoying Tecmo Bowl back in the day has nothing to do with whether he was the victim of murder or manslaughter. I admire my sister but if she gets shot tomorrow, I'm not sure me talking about our Mario Part

1

Perhaps the movie to D1 will bring a message board.

Need a committee to make sure the trophy production is green... I'll call Greta

I dont see why not lol. Can the NCAA tell you that you MUST play even though you've decided this is best for the players?

This is all dumb. FBS pulled it off. The B1G and PAC did a terrible job, but the rest seemed to do a good job. The FBS also takes football seriously. The FCS exists for basketball schools who want to play football as well.

Anyone still think the spring season should be looked at the same as a typical fall season?

I bet if you show up in scrubs, with a mask, and face shield they'll assume you are one of the employees and let you in. In all seriousness, that's a huge bummer for the old folks. They've probably been looking forward to this Easter more than most years.

Isn't part of it transmission? Like vaccinated people are less likely to contract or transmit it to others? I leave it to the medical folks. If it's good enough for them its good enough for me.

Eh, I recall people thinking the fall game was kinda silly but it gave them an excuse to get some practices in. Bunch of teams missing games or not playing period. Some teams have played six games, some have played four, some only one or two. It's pretty janky. Whoever wins, awesome for them. You'd always rather win than lose. And the season is pretty close to being done so might as well finish what we started. But had you told me that it was going to be like this, I'd have said don't even bother with the season and just get geared up for the fall.

I sat there and watched. It was pretty wild. Got rolled for 60 minutes.