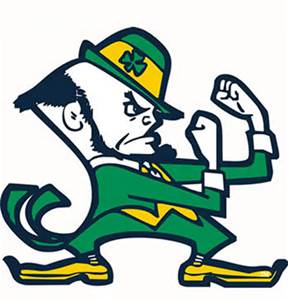 Content Count

4,037

Joined

Last visited

Days Won

2
Profile Information
Location

For me to know and you to never find out

Interests

Notre Dame
Sports
FIFA
Beer
"Can't wait to get to THE HAWK'S NEST and THE HOUSE THAT RALPH BUILT and THE HOUSE THAT RALPH'S WIFE BUILT to watch some HAWK athletics! Dont forget watching the bizzzzzzun slip and slide!" This is the energy he was looking for.

If you saw the dude with the overly thick neck, I saw his story when it first happened. For once I got to witness something go viral. It's what I imagine the first 6 days of Genesis looked like. Florida Man is life.

Nah.. just moved literally today though so I think you had every reason to believe that was the case

Who said I'm going to school in Florida? That'd be news to me

You can get in without that too. Example A = Johnboynd7. My GPA was well under 3.0 lmaooooo

You got Michigan beating Notre Dame and Ohio State? The last time they managed to beat both in the same year was 2011 and they still lost two games that year lmao.

Would be great to see one or both of them come out for some future games in some throwback uniforms. UND has a couple classic looks and the Snorty logo for NDSU is bomb af.

Miller Lite. Every other beer is a waste of time.

The point is the push the school further in athletics and academics. If Augustana is willing to do the same, it seems pretty douchey to not associate with them. If someone is willing to dedicate the necessary resources to come in, compete, and contribute, more power to them.** ** I think it's fair to question whether Augustana can or is willing to meet those standards.

Mhm. My dad always says(no idea where he heard it) the best proof we have of the moon landing is that no one of any repute ever leaked that it was fake.

I'm pretty sure none of those are ag schools. Easy mistake to make though.