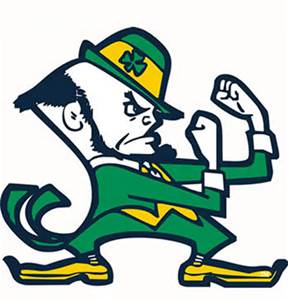 Content Count

4,009

Joined

Last visited

Days Won

2
Profile Information
Location
Interests

Notre Dame
Sports
FIFA
Beer
Grand forks rules. I will defend you all.

That white helmet is a fresh look.

If Augie is able and willing to make the financial investment to be a Summit League institution, I would be fine with them coming. There are a lot of small schools in division 1 that do just fine at the D1 level.

I think it's fair game to crack a joke about a rival team football player failing a drug test.

I dont know what the dude tested positive for. It seems odd for anyone to say "it was roids" or "it was caffeine." Maybe bison73 knows something more though. Lots of stuff are on that list of banned substances. At the end of the day it doesnt really matter what made him fail, he was punished and its done now.

...replace DePaul? What on earth lmaooooooo. Replace the largest Catholic school in the country with Loyola because....why exactly?

Odd. They have had good crowds against plenty of teams. If the people showed up for Cal Poly and Southern Utah, I am not sure why they wouldn't for Arkansas St.

I'm surprised that the Big East is letting them come since they arent a private school

I went to prior to 2010. I went to 08 and 09(the two worst years of D1 football in Fargo) and attendance still was still fine. I dug a little further back and attendance was fine as well, particularly considering how trash their schedules were back then. If you are talking about the late 90's or early 2000's, yeah. Attendance doesnt look very good relative to nowadays. NDSU has been D1 long enough now and has enough seasons under their belt now to have a pretty accurate baseline of expectations of what sort of crowds will show up. If they can get people to show up during a 7-4 season that followed a 3-8 season which followed a 6-5 season, I'd be very interested in seeing what would have to happen in order to keep people from coming. I think they got about 12K season ticket holders as well as 3K+ in the student section so just right there the fake attendance requirement would already be satisfied.

Ummm NDSU averaged over 15K in 2010 after winning 3 games in 2009 and like 6 games in 2008. So yeah.....uhhh I think NDSU is gonna keep getting 15K plus lmaoooo.

Toronto is going nuts for the Raptors because they are generally not very good. That city hasn't won much in my lifetime. If you asked the average Toronto sports fan which team they want to win, I would think the Leafs would be the runaway winner. As for all the talk about newspapers, all you need to know is the New York Times bought the Boston Globe for 1.1 billion in 1993 and sold the Globe for $70 million in 2013. Think about that for a bit.

Wait...you are looking at recent history, by claiming games from anywhere from 1994-2003 are relevant? Lmao wut? And no. I dont remember 1994, I was 2 at the time. So you got me there!

Thanks! I love it. I'm honored you think so highly of me. Had I put in some effort in undergrad I would have had a shot. But no, not Notre Dame.

I'll do $50 if they pull that off.

I'm right here. If UND goes 10-1 with a win over NDSU, I'll donate $100 to UND's football program. I start law school at a rather expensive place this fall so $100 is a decent chunk of change for me.