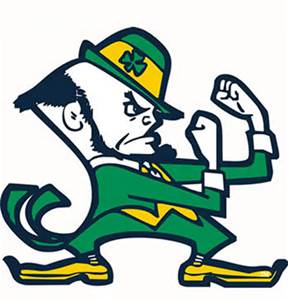 Content Count

4,255

Joined

Last visited

Days Won

2
Profile Information
Location

For me to know and you to never find out

Interests

Notre Dame
Sports
FIFA
Beer
Systemic racism has certainly existed. To what extent it exists today is another discussion altogether. People dont mind helping each other out, no doubt.

I scanned over your post and saw complaints about Donald's judicial picks and decided the rest of the post was probably trash as well.

lol you doing alright bud? I saw some very long TDS post. I get it...the 'rona has folks feeling all cooped up but thats no reason to completely lose your marbles lol

I bet they'd find a way to beat Arkansas

Lol remember when LeBron got butthurt about the Rockets GM supporting Hong Kong? This is a genuinely stupid idea to allow them to make political statements on the court/field. If they don't want to show up to work and do their jobs then they are only hurting themselves.

Spent a couple days at Altru this weekend (long story). Saw they were doing some work on the building but forgot to ask the staff what was going up there. Anyone got the details on that?

Would be a bummer to lose a P5 game. Lots of folks in Fargo getting nervous about losing the Oregon game too no doubt.

I'd like to see him do well. I remember him back when he was... probably 5 or 6 years old in wrestling. No idea how long he stuck with it. I thought Wentz would be trash in the League but he has been very good. He ain't perfect or anything and hes had some tough luck with injuries, but hes a good quarterback.

That's a promotion and a pretty solid one at that. Making plans for a band before making an announcement about football...talk about putting the cart before the horse lmao.

I'm Catholic. I'll stick with that.

I have thoroughly enjoyed watching a certain segment of the American population go from "TRUMP IS HITLER, TOTAL AUTOCRAT! HE MUST BE STOPPED" to "TRUMP ISNT DOING ENOUGH! THE FEDERAL GOVERNMENT MUST TAKE THE FOLLOWING ACTIONS(insert laundry list of executive actions)!"

Are you implying my boy is lying about being sick and self-quarantining?

My friend (a UND med grad) is a anesthesia resident at Mayo, he told me yesterday that he had "an upper respiratory problem" and he "could drink a bottle of hot sauce and he wouldn't taste it" so he was self-quarantining. This stuff is wild my guys lmao. Hopefully it all works out.

I found a video with italian mayors doing PSA's with english subtitles and if the subtitles were accurate at all it was pure gold. "Why are you people going outside? You have nowhere to f'ing go!!!" "I cant stop you from leaving your property? Fine. I'll just arrest you for being on public property then! Idiots.."