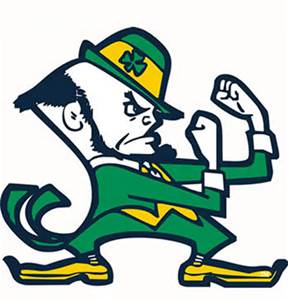 Posts

4,907

Joined

Last visited

Days Won

4
Profile Information
Location

For me to know and you to never find out

Interests

Notre Dame
Sports
FIFA
Beer
JohnboyND7's Achievements
Rookie (2/14)
Recent Badges
Are we counting tickets sold or butts in seats? They could very well have 17,000 attend a game that sold 18,700 tickets. I dont think ticket demand is anywhere resembling what it was 7 or 8 years ago. But having neither UND or SDSU on the home schedule makes it pretty lame by default.

I'm not sure ndsu has ever dropped a ladies sport?

Define sell-out. They got a terrible home schedule this year. If I was in town, I am not sure I'd go to any. Maybe folks will go back since they lost a year of sports. The US Bank game will probably sell a ton of tickets. They got 34K for Butler. I'm guessing they'll move more tickets for a real game at an NFL stadium. As far as moving up, that would be a big shot in the arm. More P5 games, regular games with solid programs. A lot of casual, passive, and potential fans are not following anymore for obvious reasons. Then add in that NCAA football video games are coming back. Great way to engage with kids. I hope it happens but I'm not holding my breath.

I really can't figure out your line of thinking. If a school ADDS season ticket holders, it will reduce any waiting list. The demand is not the same as it was 8 or 9 years ago, but 13,000+ season ticket holders (literally a record high) isn't exactly doom and gloom.

I don't think the fan base would be bored. The MWC isn't what it was in 2010 when it had Utah and TCU, but it is significantly better than the Missouri Valley. EDIT: Plus, with FBS (if NDSU somehow gets there)....you get much better nonconference games. P5 games are a regular thing. Sometimes multiple in a year. After a decade of dominating, it seems like it is time for NDSU to move up if there is a viable option. If you aren't moving forward you are moving backward, and there really isn't anything left at this level for NDSU to do.

Not sure what #MeToo has to do with changing division 1 classifications. And the fun thing about our esteemed alum Omar tweeting....it would only help NDSU lol. She isnt exactly a popular figure in the great state of ND. The GOP itself might start sending NDSU money then If the school needed to add a ladies sport, then they would have to figure that out. I'm not counting on them moving up, would love to see it though.

Season ticket sales were up this year. Forum article said they are at 13K now. I dont think there is a waiting list anymore really but... we'll see on the attendance.

I am guessing if you are on top of things the day tickets go on sale you should have an opportunity to snag one or two. I know tickets could be a pain to get at Bison games several years ago but even then, if you wanted to get in the door you could.

Sufficient. I too enjoy Indian food.

No review? Anyone wanna do a proof of life check-in with geaux_sioux's family?

By the college. Same location as before.

I dont think it will be too nefarious in FCS football.

The fun thing is the blue bloods got money too. Most of them have a lot of it too. And they are used to winning. Hell I'm very okay with Notre Dame waking the echos by opening some checkbooks. We will see. Should be interesting if nothing else!

I dont think there will be new powerhouses. I'm expecting some sleeping giants to wake up though. SMU and the G5 have fallen too far behind. But USC, Michigan, Texas... hell..Oklahoma State?