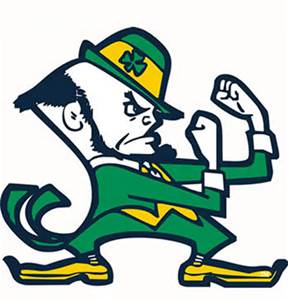 Content Count

3,901

Joined

Last visited

Days Won

2
Profile Information
Location
Interests

Notre Dame
Sports
FIFA
Beer
App State? They were around for the first three or four titles, never made it far enough to play the herd.

They have an heir apparent lined up at QB. Only one way to find out if he is any good. Recent historical data says he should be able to just be a game manager for a year or two like Jensen, Wentz, and Stick. I would just expect NDSU to be good until they prove otherwise at this point.

You are almost certainly wrong. You are going to tell me that a redshirt freshman is an upgrade on this guy? No. Just really not likely. Stick ended up being a very good quarterback. A super senior vs. a young guy at this level generally makes a huge difference. NDSU will definitely not be this good next year, this team ended up being dirty good. They might just end up being regular good by NDSU standards.

JohnboyND7 replied to Wildfan's topic in NCAA News

And it'd still be better than the Big Sky.

Publix in the southeast is where the party is at.

JohnboyND7 replied to Wildfan's topic in NCAA News

As long as a school is willing to dedicate/fundraise an adequate amount to be respectable, I don't have a problem with them moving up. If Augie is going to be a consistently terrible team that plays in a bad facility and not contribute to the league, that is one thing....and in that case, I want them to be in D2. But if they are going to be a par school in the region, good for them.

I would have expected the suicide watch to have happened when JMU won at the dome. Turned out, Fargo didn't burn that evening.

You've been begging for the "slide" to happen for years. SDSU could win, they have matched up pretty good with NDSU for years. They are due for a playoff win at some point.

JohnboyND7 replied to sioux34's topic in Community

They likely would have. I don't think that is really a controversial statement. This is a very good football team.

I've seen an explosive Oklahoma beat Alabama before. I doubt they will, but there comes a point where a dominant offense doesn't need a defense.

I dated a Red River grad. Wonderful human being, nice girl, etc., until you brought up that her brothers decided to go to Central.

I think it'll end up being about a 30 point game. Colgate can't do much on offense and the Bison are moving reasonably well.

JohnboyND7 replied to Blackheart's topic in Football

I thought the marker was stupid until I tried coming up something better myself.

I'll pass that message along to my people. gfhockey has the %gobc, JohnboyND7 has friends in banking/finance.