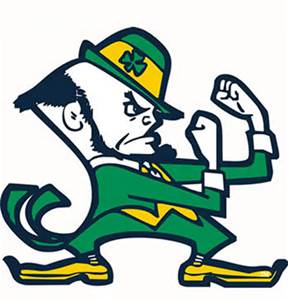 Content Count

4,204

Joined

Last visited

Days Won

2
Profile Information
Location

For me to know and you to never find out

Interests

Notre Dame
Sports
FIFA
Beer
Oh that was my bad. Good find!

The score was 9-0. That would have made it 9-7. The rest of the is different after that. Heck had it happened later in the game I might be more inclined to give it more value. The official guy on Bisonville gave a nice explanation for how officials handle that call. Had they called it a fumble, I dont think anyone would have had valid grounds to complain

Hmm..I wasn't around back then. But I just looked at the playoff brackets from every natty the herd won in the 80's and 1990 and they didn't win a single game by 3 or 4 points. Could have always scored another late touchdown or something afterwards. It happens. I'm thinking football had a lot of goofy stuff back in the day, a lot of which probably went fairly unnoticed since no replays.

Would they have gotten a field goal later? Who knows. Whole game is played differently from that point. Maybe NDSU would have scored more. Maybe ISU starts scoring a bunch. Tough to say. I dont like bad officiating any more than the next guy. They messed that up bad.

NDSU threw a backwards pass(close-ish but looked backwards to me), illinois state scoop and score but they called it incomplete.

Yep. The team with....3 points....won the game. Lmao Jesus.

I wouldnt say they won because of officiating. They won because the other team literally couldnt throw the ball. At all. You arent going to win many games when your offense puts up a grand total of three points.

Lmao I have no idea how the refs screwed that one up. Literally took 6 points off the board. Can probably turn the game off now. If ISU doesn't score on this drive.

TJ Oshie is the only cool thing to ever come out of UND's athletic department. His interview where he was hammered was really terrific.

To. Play. At. A. Higher. Level. A chance to play in the P5 is a chance most kids are at least going to be somewhat interested in doing.

LSU is easily the #1. Easily the best team from the best conference. Ohio State v. Clemson should be a fun time in the Semifinal. LSU will probably stomp Oklahoma.

Bison06 doesn't post on Bisonville as far as I know, so I imagine he may go onto other boards to see general FCS discussion about NDSU. Wouldn't read into it too much.