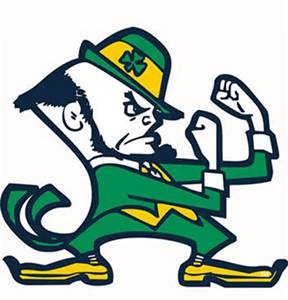 Content count

3,824

Joined

Last visited

Days Won

2
Everything posted by JohnboyND7
In a Soy boy town like Fargo... are you surprised?

The big Europeans shouldn't lose much unless they are playing Argentina or Brazil. The resources these guys put in is just far beyond others.

JohnboyND7 replied to jdub27's topic in Community

They may very well just have the logo stenciled on with a paint. At least that is what i'm thinking they probably do. If that's the case, no need to do anything drastic.

Germany never shows up until the tourney. Don't bother watching them play friendlies.

JohnboyND7 replied to jdub27's topic in Community

That doesn't make it any less silly.

JohnboyND7 replied to jdub27's topic in Community

Are people actually complaining/ complementing a basketball court? Looks fine. Nothing special or bad about it

JohnboyND7 replied to The Sicatoka's topic in NCAA News

That july 1st deadline is coming up

We can stay two class... just tell private schools they have to play class A ball since they have access to a lot more players.

That was one of the rare times I've ever felt bad for UND. Rough day.

Im guessing he reached out... in which case its likely okay?

I have a burger king a block from my place. Very slow. Mediocre. There's a burger king a couple miles away where the service is nothing special but the food is fresh. Theres a burger king a few miles down the road from that on base where the service is fast and the food is mediocre. Very frustrating that BK seems to struggle with consistency. I still tend to choose it anyway. I'm an occasional sadist.

Thats a trend in many places. Personally, I prefer burger king but the service/quality is not consistent.

JohnboyND7 replied to fightingsioux4life's topic in Other Sports

Yale is a top 5 school in America...located in Connecticut. No, I don't have them mixed up with anyone. That's lax country fam.

Calling Yale "the little guys" in a sport like LAX is funny AF.

JohnboyND7 replied to darell1976's topic in Football

NDSU went 20 years before consistently selling out the Fargodome. You don't build for now, you build with the future in mind.

Lmao what? Health conscious?

JohnboyND7 replied to Yote 53's topic in Community

I got a CanadInn or whatever it's called with them for like 80 bucks on a Saturday night. In a city the size of Grand Forks, you'll get a decent place to sleep if you aren't picky for a decent price.

I give up on hockey....until next spring. Officiating was a !@#$ show today in Philly.

Claude Giroux straight up murdered that dude lmao so lit.

JohnboyND7 replied to Cratter's topic in Community

UND pays rent to the REA to host games I'm guessing? NDSU/The state owns their facilities for those sports. Could be a reason?