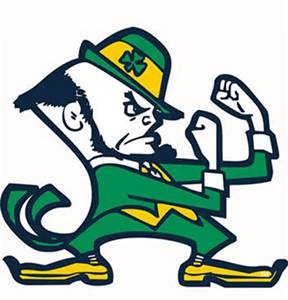 Content count

3,716

Joined

Last visited

Days Won

2
Everything posted by JohnboyND7
Pretty premier job, yeah? Dude probably likes money.

Frankly the only "unifying" forces athletically in ND are UND men's hockey and NDSU football. As long as those two still exist you won't see any uproar. Suppose you could argue the basketball teams should be left alone as well. Beyond that...any other sports are gravy.

May as well have stayed D2 with that thinking. UND did the right thing.

JohnboyND7 replied to The Sicatoka's topic in Community

D2: The Mighty Ducks is fantastic, except that it's told from the wrong perspective. Wolf "The Dentist" Stansson, comes home to lead his island nation of only a few hundred thousand people to become a powerhouse at the youth level. How can you not root for a team of kids who have worked their tails off to become this great? They get a shot at the USA's best team, not only the best team from the State of Hockey, but a bunch of mercenaries from around the country! We really through the kitchen sink at them, and the islanders put up one heck of a fight in the title bout, but ran out of gas and blew a 4-1 lead to lose in a shootout.

Jacob Eason is not going to stay.

Lol umm no. I think its watered down. Bigly.

Tough too give a team credit when they don't win a playoff game. Literally every playoff team ndsu beat had to win at least one of those.

I would love to take an Ivy final. That'd mean i somehow got in to one. Sidenote: if you ever get a chance to chat with an Ivy grad, ask them questions about it. Kinda an odd bunch.

I'm guessing the players aren't looking at it that way. They lost to this team last year. Would be kinda strange to have that mentality. Also...Joel Heitkamp sucks

The Don should remember his roots and leave my guys alone

USD maybe? Could be wrong. I'd be fine with your idea. SDSU and USD would still take over the building, but wouldn't get all the best seats.

Could seat 8,000, sure. But would anyone go? Much less likely. Doubt you'd get many UND or NDSU fans. SDSU/USD might not want to drive that far either. Sioux Falls does a great job. Two "basketball" schools close by. Leave it there.

JohnboyND7 replied to The Sicatoka's topic in NCAA News

I believe the big east pretty much collapsed, or was about to lose their BCS autobid.

The FBS season is lit. FCS has 6-5 at large teams.

Does anyone in the world think UCF is legitimately a top 4 team?

Alabama doesnt need to schedule a difficult OOC. They already play several good teams. UCF plays nobody, period.

Alabama plays in a big boy division in a big boy conference.

Look at their non-conference schedule.

That's what people said about SDSU when they lost Zenner and Sumner. Turns out they replaced them just fine.

JohnboyND7 replied to dakotadan's topic in Football

Those schools do make big money. But some of them also don't take state money for athletics I believe. Fiscal autonomy gives them a lot more power.

Proof of that being a cause of instability? The Summit loses teams because there are better conferences nearby. No one is leaving over the Summit tourney haha

Actually moved from Fargo. Just had forgotten to update my location. Have only briefly been to Crestview. Seemed really nice, but the commute sounds gross. Moved to Fargo for a year and a half and forgot to update my location. Too busy giving you guys grief. Ever want to grab a beer or something, let me know. V Meister can vouch, I am not completely terrible. Was in Pensacola on Friday to see the president. Didnt get a chance to enjoy the town at all... dark, wet, and cold. Will definitely make more trips there in the future.

Im in Fort Walton. I work at Eglin. You over here too?

I just moved about a half hour east of Pensacola. Very neat area. More "southern" than "floridian."

It really is a low bar to get to. Lot of bad football out there.