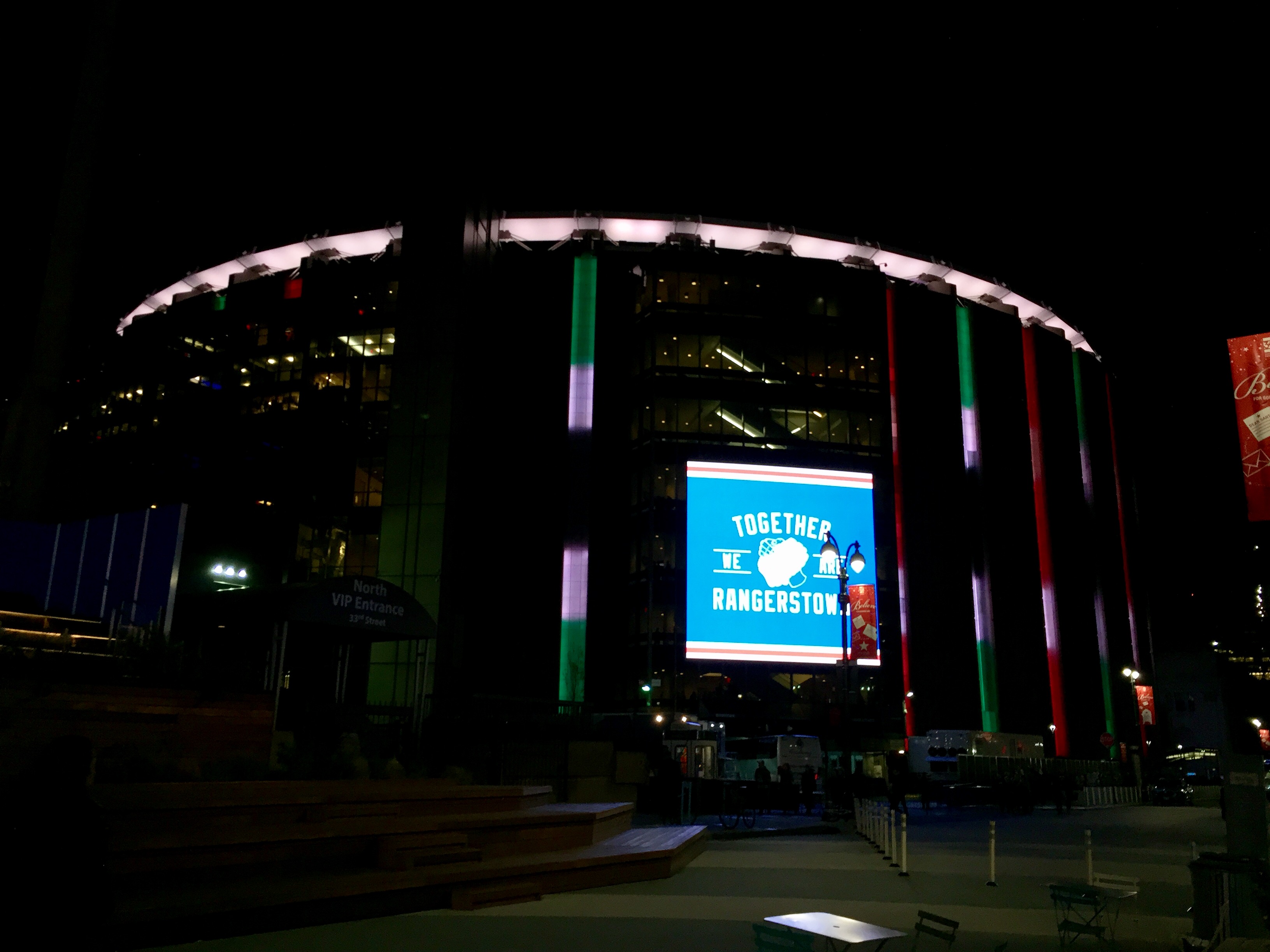 Content Count

179

Joined

Last visited
I love the "BIG10 is back" narrative that is playing out right now. Much easier argument to make when your teams don't start with a .200 winning percentage against non-conference opponents. I do think some of those teams have made a step forward but some in Ann Arbor are already trying to add a trophy to the case. Going to be a weird year in terms of understanding how conferences will stack up against one another. Thankfully there is no doubt the NCHC will be the measuring stick for everyone else.

I would add Brad Berry to list of people expecting Pinto to be around one more year.

For the SiouxForever crowd, in retrospect we could have worn Sioux jerseys for the entire year with no repercussions. Let me get this straight, you are planning to ban us from hosting the non-existent playoffs?!?!?

Let me start by saying I hope Saville is okay and I do believe it should have been a goalie interference call (even though I don't think it was fully intentional). But the sales jobs tonight especially when it was their own defensemen's stick was just a great example of Omaha's good sportsmanship and commitment to playing the right way. "The trainer is sure getting a workout early...".

Refs have to call penalties to protect players this time of year. The whistles have largely disappeared the last few weeks while guys get mauled. And yes that goes both ways. I'm more okay with it once the NCAAs come around but not in a game that means very little in the grand scheme of things.

We are going to lose in the 3v3/shootout? I'd be okay with a win and a tie but let's all agree we should just go ahead and take that extra point.

If this was a preferred eastern team there is a 0% chance they would be arguing for a #1 vs #6 intraconference 2nd round matchup in #6s backyard. Just read that back one more time; #1 overall (not playing #8 or even #7) but #6 in the 2nd round, who is in their conference, AND the host school. Incredible. The only upside is this would become a huge argument towards returning to campus regionals. But since BC is going to be in Worcester yet again nothing will change. Until BC is a higher seed and gets sent to Fargo this nonsense will continue. And since that will never happen the

Or it was a joke. It is okay to laugh or simply let it go.

You don't even have to go outside of this season. UND had a goal disallowed earlier this year during one of the road series in which the player was cross checked into the goalie and had no chance to avoid contact and yet they disallowed the subsequent goal. So about time one of these went in UND's favor.

This is what happens when St. Cloud wins multiple years in a row. I'll hold off on buying my participation ribbon apparel and wait for #9. Winning the NCHC is a huge accomplishment but fan tshirts?

On the road, in week 2, by a goal, in one of two games (total goals 6-5 on the weekend). I understand if that happened recently, especially if they did it in our barn, but that is not the case. How often are two series with the same team completely different in the first half of the year vs the second half of the year. Polls are dumb but thankfully they don't matter in college hockey.

I heard someone mention this is passing but swapping the old #22 for the new #22 has had a huge impact on this turn around. Gardner is a great player but didn't bring the offensive side needed for a #1 center. And then add his knack for taking a penalty (or two) at the worst possible times he kept resetting the momentum on a team that had a hard time generating any. Pinto has been a natural fit in the top two center role and has elevated the play of his line and the team in general. Certainly there are many other reasons for the turn around this year but this one is up there.

What is our record on CBS Sports Televised games? Seems like we have taken a thumping on a majority of them the last couple of years.

Can we focus on the important issue before the '19-'20 season comes to an end; fixing the new end of period buzzer? We have the nicest scoreboard in college hockey and a buzzer that is not good enough for the "old" gym at the local YMCA. To be clear, not the regular gym at the YMCA. The dimly lit, weird location, smells funny, chain link fence around the .17 mile track...old gym. The buzzer is not good enough for that old gym. Don't even think about changing it to a siren or ship horn either. Just bring back a normal buzzer please.

Something about a #1 overall seed getting rewarded with a plane ticket to travel 1,500 miles makes zero sense to me. And this would be true if it ends up being UND, Mankato, or any other western school not named Denver (since they host a regional).