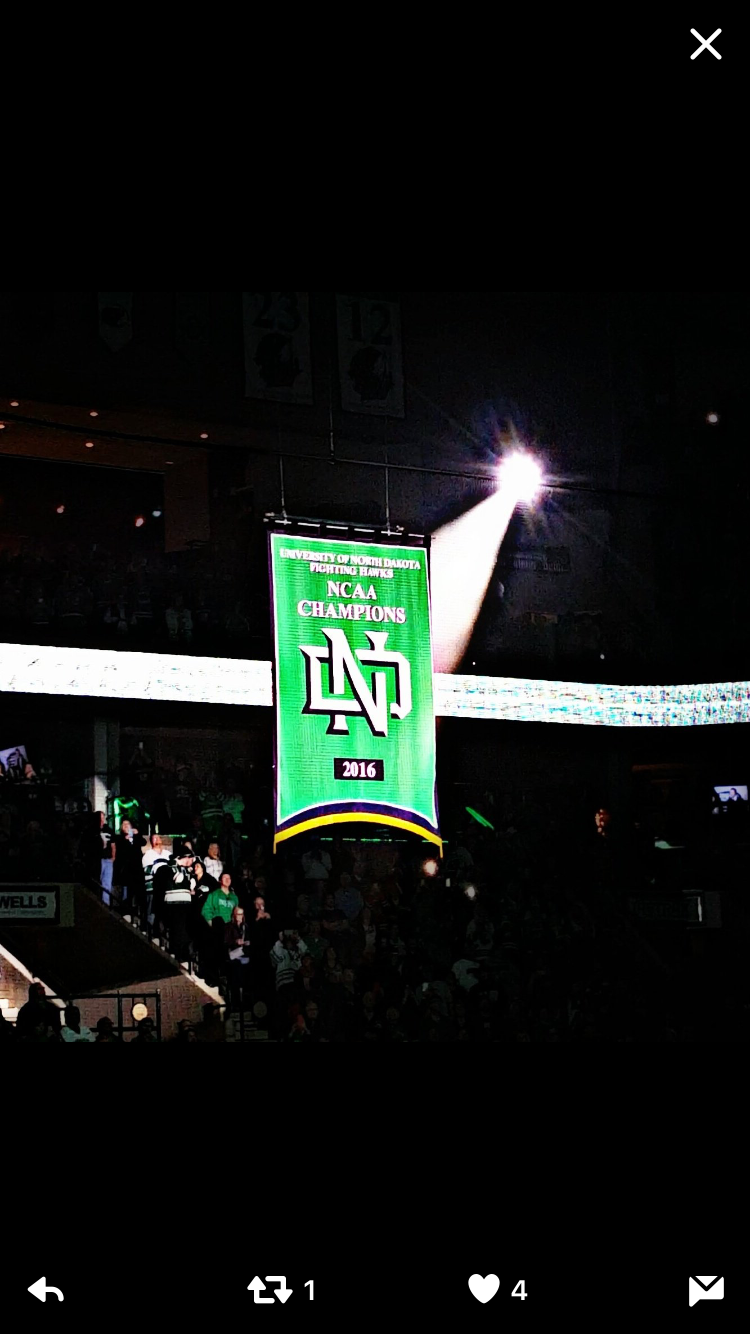 Content count

2,633

Joined

Last visited

Days Won

6
siouxforce19 replied to AlphaMikeFoxtrot's topic in Community

As a female, I completely agree. I don't doubt there are issues at ESPN, but the Buccigross complaint is a joke.

I think some people are missing the point of this conversation. It was never about what's happening right now. Part of the discussion was about what defines a "powerhouse" program. This wasn't ever meant to be a knock on SCSU - they have a good program down there, and their fans have a lot to be excited about. They don't have the tradition and history of some other programs, but have gotta start somewhere...

Geez. All I did was call SCSU an up-and-coming program and the claws came out... *shrugs*

Exactly. Maybe others have different views of what defines a "college hockey power" but I don't put SCSU in the same category as others I'd call a powerhouse program.

I would categorize SCSU as more of an "up-and-comer" than a "power." I think even their fans know that. And when going head-to-head for a recruit in our backyard, the cards are stacked against them.

Exactly. When he was here we really didn't have much offensive talent. Pretty sure he played on a line with Pattyn of all people. If only he would've been here at the same time as Nick Schmaltz...

He committed in April. Backed out last month because he wanted to be close to home. Then UND got in the picture along with a bunch of other schools. Probably committed too soon before he realized there were more options for him. See it a lot these days.

If he visited any other schools, it wasn't made public knowledge.

I don't even know what line is UND's top line to be honest...

siouxforce19 replied to coltssiouxfan's topic in Men's Hockey

Dakota twice is what was done in my day... (06-09 for reference)

1

I know nothing about any other goals scored with that time remaining ...

When Poganski scored a shorty against DU with .6 left in the period a couple years ago?

I'm familiar with him in that I believe he's from Eden Prairie (don't quote me on that) since the name is familiar. Don't think I've ever seen him play though. I'm sure he's a good goalie, but the ECAC is known as a defensive league, so it might be partially a product of style of play out there. They got swept by Minnesota earlier at Mariucci so I'm guessing they don't like the Olympic sheet lol.

To be fair- Half of those PP goals we gave up were in one weekend (Denver).

It's a college broadcast. Clearly she graduated....