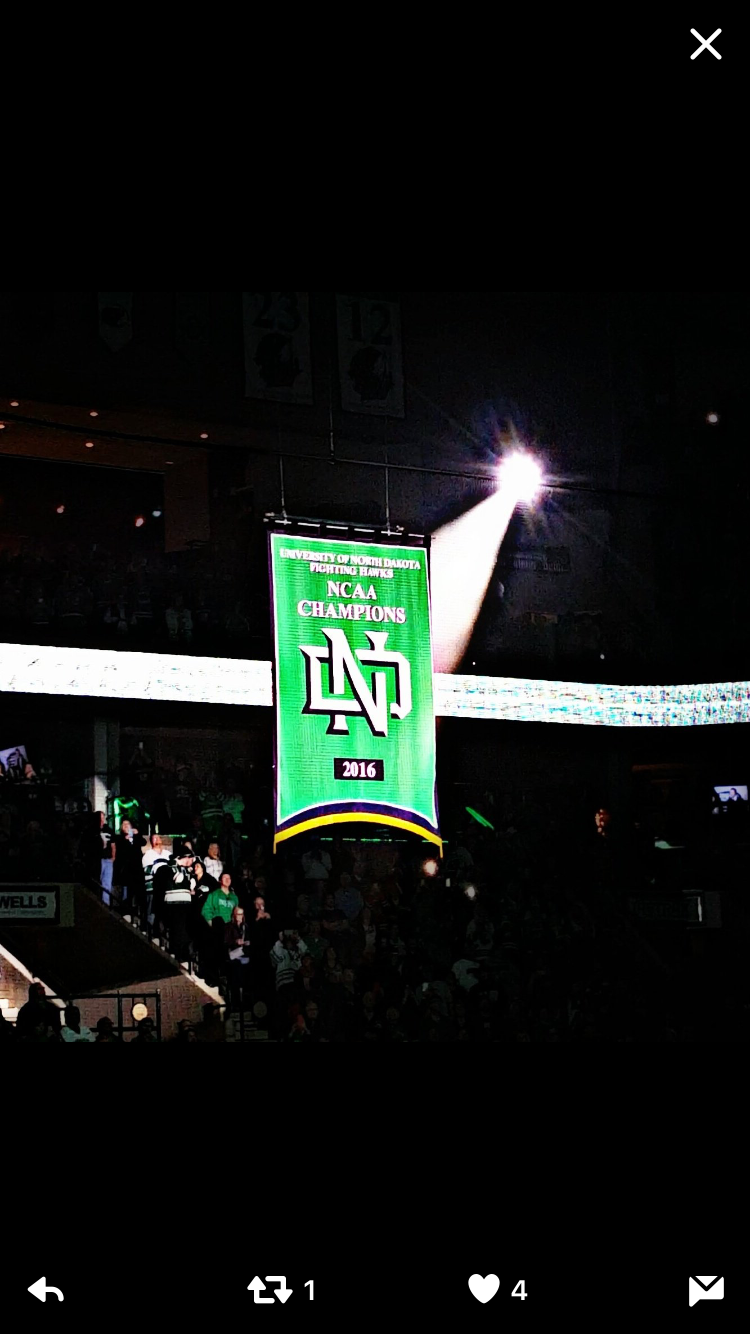 Content count

2,440

Joined

Last visited

Days Won

6
siouxforce19 replied to geaux_sioux's topic in Football

I'd eat sushi at football, but I'd like... gag or something...

Is one of the 5 cities Fargo?

I'm gonna let that slide.

I just can't stop laughing at his facial expression...

I'd consider that an impressive recovery time if I were you...

siouxforce19 replied to The Sicatoka's topic in NCAA News

"Nebraska-Omaha? Is that the Cornhuskers?" -random person around the country...

The difference between the UND players last year and DU's this year is most of our players that did leave after the natty had turned down pro contracts the previous year. Not often do players turn down pro contracts twice, especially after winning a natty.

Anything that makes Duluth fans unhappy, makes me happy.

siouxforce19 replied to Frozen4sioux's topic in Men's Hockey

He was injured late in the year, didn't go on the trip out to Western Michigan, but came back later, but the bottom of the lineup just fluctuated a lot at the end of the year. I think it's a matter of preference. I prefer Yon over guys like Gornall and Smith, but others prefer those two over others. That's not to say I don't like those two players, just if I had to pick... I prefer speed over size.

Garrett Clarke played with Aaron Dell later on in the lower minor leagues. There was an article about that and his regrets with not going NCAA.

siouxforce19 replied to Frozen4sioux's topic in Men's Hockey

Curious why we are even talking about Wolanin at forward when he is the only established offensive defenseman we have? (obviously assuming Tucker leaves) Unless I'm completely off base here...

siouxforce19 replied to Frozen4sioux's topic in Men's Hockey

Gonna guess it comes out of this group: Olson, Simonson, Gardner, Wolanin.

I think it could be worse. Man, I hope the incoming freshman are real good...

He was right but it took Jordan a while after that to sign. I think it was premature last time because he said that a week after the Frozen Four that year and Jordan didn't sign until after Brad Berry was announced as Hak's successor. So I think Jordan was still debating at that time.

It was amusing to hear the announcers/commentators try to substitute NCAA experience with WJC experience for the BU guys. Don't get me wrong it's great experience to have but I felt it was completely over emphasized. It wasn't like BU didn't have any guys with NCAA experience. They'd been in the title game 2 years ago, made the tourney last year as well... I didn't get it.