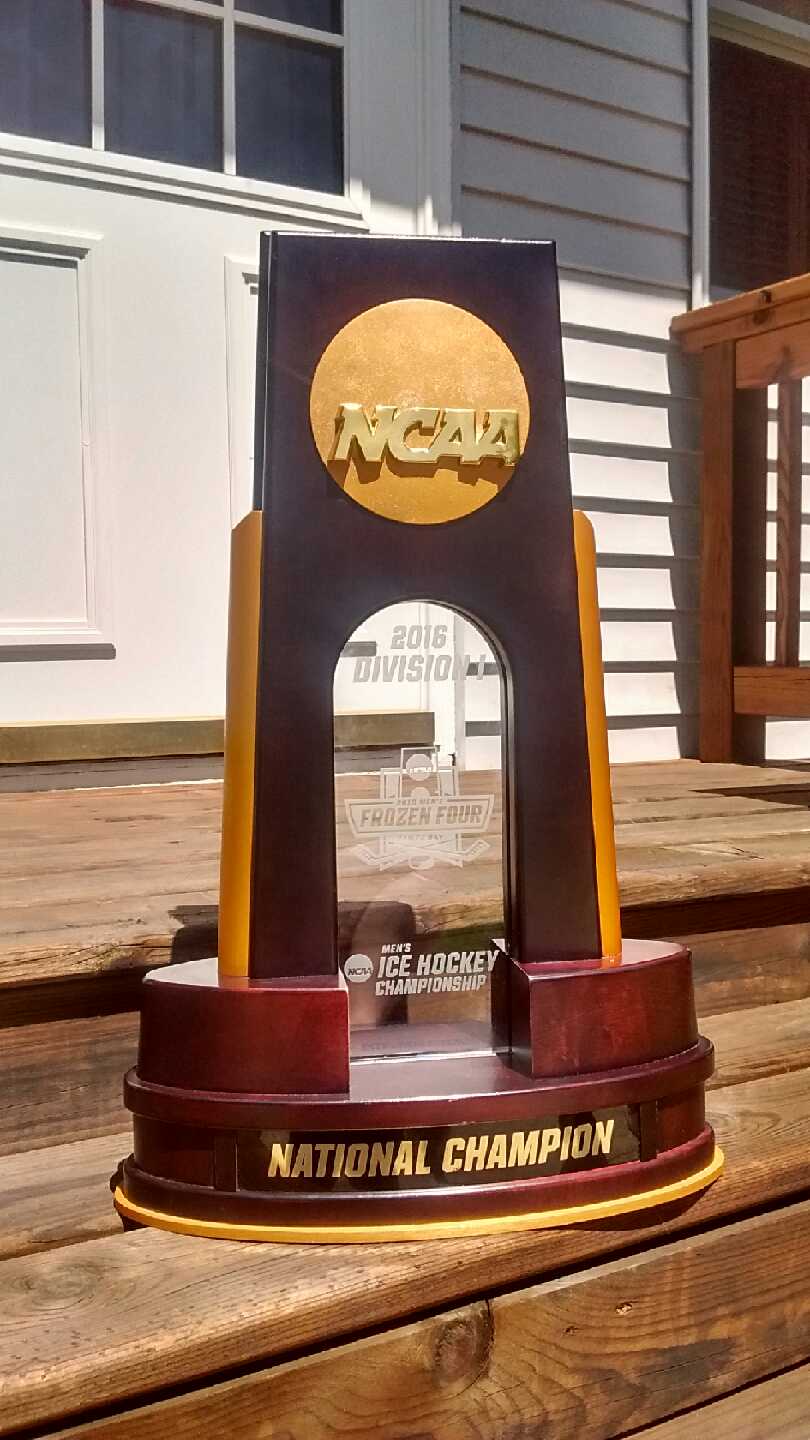 siouxfaninseattle
Members
Content Count

716

Joined

Last visited
Recent Profile Visitors
The recent visitors block is disabled and is not being shown to other users.
The current price tag to renovate Key Arena (not the entire Seattle Center) is $900 million. It started out at $600 million and will jump over a billion by the time they are done.

Not if UND is there. No difference than it being in Denver travel wise except a car rental might be needed. And there are plenty of UND fans in the area.

Once again, Seattle shows how truly incompetent it is at doing anything. Renovating Key Arena instead of allowing a new arena to be built by the other arenas is turning into the huge mistake everyone (except the city council) knew it would be. https://mynorthwest.com/1352200/keyarena-renovation-delayed-over-budget/

Much like the '18-'19 schedule, next season is filled with potential Pairwise killers.

I agree. Just to speculate about how this could play out, what if he doesn't get the CU job and says he never intended to resign? Could the NDUS fire him? Is a golden parachute necessary?

He stepped into a difficult situation for sure, and had to make tough decisions, which he did. But I don't think he really wanted to be at UND other than a spot on his resume. He came off as a jerk. I won't be sorry to see him go.

Ohio State spanked Denver in the regionals last year, and Denver had a loaded team that looked like a title contender. That said, they started this year strong and seem to have slipped for the last month or so. Weren't they ranked number 1 for a week early in the year?

One last poke in the eye for this year's team. In today's USCHO poll, AIC is ranked ahead of UND. Ouch.

Ask Ogie why I posted that.

Hey Ogie - what's a doner?

No, although it is certainly improved over the early years. This weekend is a good example - nothing but the radio announcers talking with their mikes on between periods. Camera shots from 8000 feet away from the action (CC - OK slight exaggeration). The quality of the feed from WMU has been barely watchable. At least most of the freezing issues have improved. I think that the league needs to get on the schools to get their act together. After all, this is supposed to be the country's premier hockey league.

That does sum it up well. I don't think I've ever seen a group of guys work so hard, never quit, and have so little success. The win-loss record doesn't reflect the work ethic of this team.

Just for grins in what will probably be his last game in a UND uniform I pick Gardner.