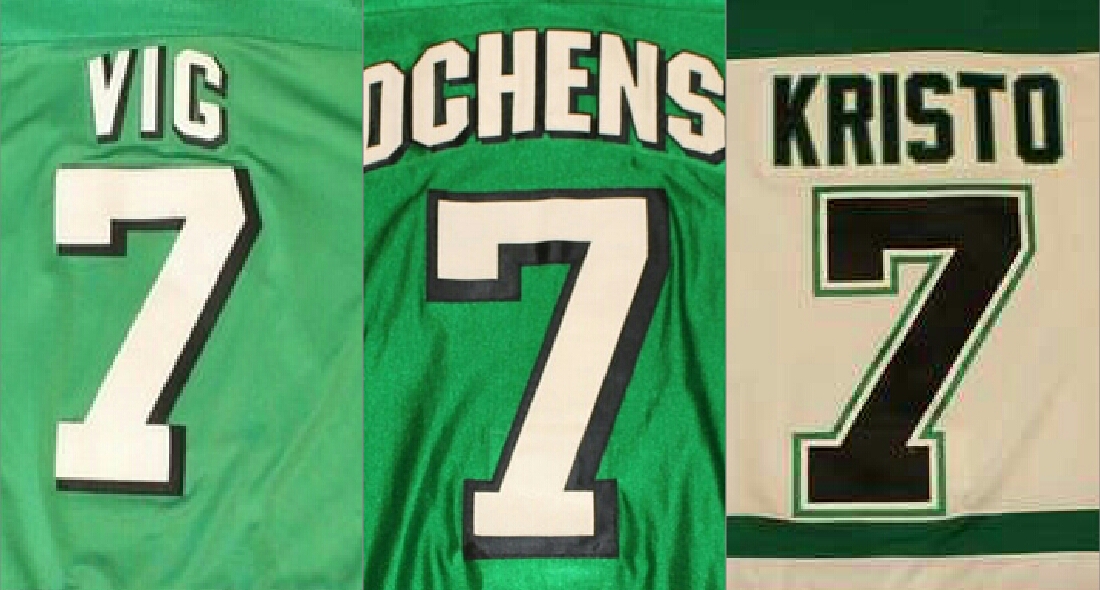 Content Count

136

Joined

Last visited
Game worn jerseys I'm looking to move: Zach Jones, Zach Yon, Christian Wolanin, Gage Ausmus, Jordan Schmaltz, Gavin Hain, Massimo Rizzo

2 of them sold, $35k each...

No, I've been in close contact with him this week.

Which logo is on it? Gemini had the Geometric logo on it from 95-01, then 01-02 Gemini had the most recent Bennet Brien logo on it. As long as the authentic is in decent shape, I would value it between $300-$500.

Yes this is a legit replica...sold for between 89-129 in the sioux shop of I remember correctly

Only if we play the clip from Seven on the screens...."what's in the box, what's in the box, what's in the box"

Cratter is saying that Thome ( drafted ) is not performing as well as Scheel ( undrafted ) In my opinion Thome allows a lot of rebounds off the pads, trickling pucks that get tapped in easily. I think he's got great vision but has to start gloving or freezing that puck. I also think with his struggle early on Brad figured he would see what he had in Scheel, and let's face it....youre not going to sit a hot hand just to put your Sophomore back in net....just my $0.02.

Had to share my BCHL game worn jersey....he now has a has a 1.495 GAA and a .926 SV % Nice shutout Adam!

Wife and I are flying in from Bismarck on Wednesday, meeting up with a large number of friends from all over the midwest for a wedding on Thursday. Unsure on Friday's plans but Saturday we will start off at TopGolf and partake in the pre party festivities as well as the game. Fly back home Sunday.

Hey @siouxkid12, With the recent information about the warm up and US game jerseys, do we know if these will be Adidas or CCM? I believe the school had already made their CCM order for this season when they signed an all school contract with Adidas?