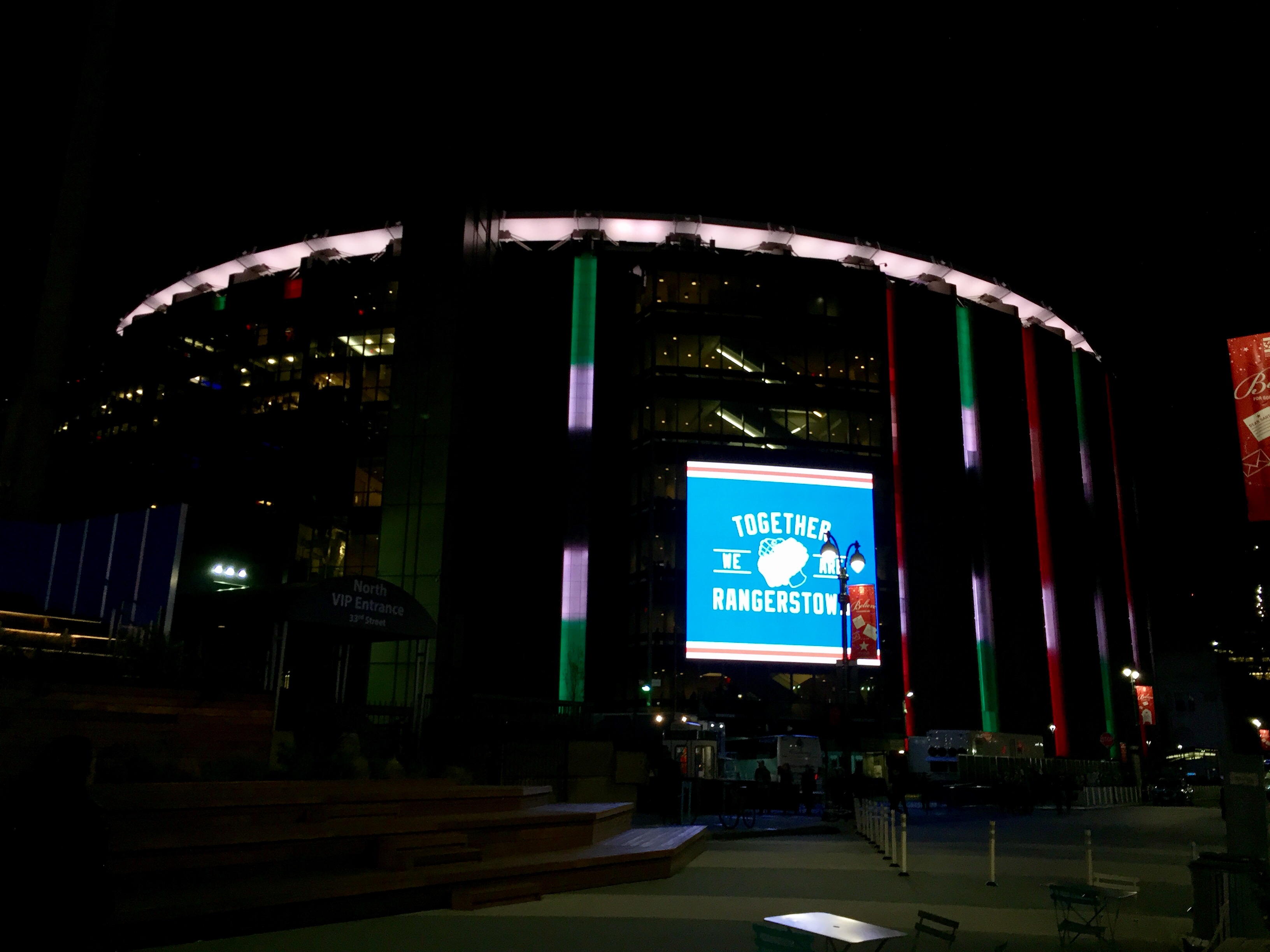 Content count

123

Joined

Last visited
So the super slow motion replay you are watching in isolation isn't impacting your decision? You are making a lot of assumption about me. If you watch it real time they are both watching the play at first. Yes, there was enough time to avoid the hit and therefore it should have been interference but I don't believe he was singling out Plante just because he wanted to get a shot on the hurt guy. And I promise you UND will be on the worse end of at least a dozen hits this year that will go without a major

Obviously a cheap shot? I guess we were watching different games. I'm on board with a dumb 2 minute interference penalty but no way is it a five. A more violent hit via a cross check happens 5 times a game while players are crashing the crease or setting up shop in front on a pp. This is also a huge gap in the player safety category imho. You can't touch a guys helmet incidently in the neutral zone but you can punch him in the face after a whistle when any form of contact is illegal. I'm not saying take those plays out but there has to be some "not so" common sense applied.

1) The NCHC needs to displine Monty for his tirades or the refs need to take it into their own hands and let a call go and skate by the bench and say "next time keep your mouth shut". You reward good behavior and/or punish bad behavior. Pick one, the other, or both. 2). Mark my words this will come back to haunt DU at some point this season most likely in the NC$$s. When you are used to getting coddled and all of a sudden it doesn't go your way a meltdown will ensue. Imagine a game when the refs put the whistles in their pockets and "let them play". Their stars won't be able to handle it.

I'm not sure this is a good look for a college coach. I understand calling out your leaders inside the locker room but publically seems a bit much especially after the last two post game tirads. "We have a serious lack of commitment to a team-first attitude right now," Montgomery added. "We have lapses that are 'oh my god' bad. It's happening primarily by returning players that have won championships. We're not getting led the right way right now." https://letsgodu.com/2017/11/17/pioneers-blow-3-0-lead-show-little-life-after-first-period-in-5-4-loss-to-north-dakota/

All goals can be viewed here;

"Oh no! #8 is not going to fit in the rafters with the current configuration. I bet they are going to have to move the conference banners to over the student section", he thought.

And since it is rivalry week do yourself a favor and track down Casey Mitlestadt's shootout attemp vs Michigan on Saturday. I would post a link but it is buried deep in the Minnesota archives.

A matchup in the regional is a likely scenario. Remember the "mid-west" regional is in Allentown, PA this year. So assuming DU gets the overall #1 seed it would be hard not to put them in Sioux Falls unless UND is also a 1 seed or a high 2 seed.

So if we lay a big enough hit on Borgstrom on Friday does Lucia ask Monty to sit him on Saturday? #AskingForAFriend

In summary... ugly win > pretty loss (hot goalie) in every scenario

I'm not saying it was all a staged plan but I'm sure the coaches had this conversation; not the worst thing to get our backup a game and maybe it lights a fire offensively to break our Friday funk. So I'm sure Cam did have an injury but I think it is easier to pull the trigger as a precaution when it makes sense to do it at some point any way.

My guess...UND has been shaky on Fridays + you want to get a backup goalie at least one start just in case + you want the pressure off of him as must as possible = road start with an "injury" to Cam that keeps him out as a precaution.

What is suspicious is Don's continued theme about the goons of North Dakota ruining the game of college hockey? Is there a better way to push that narrative than to claim they took out your prized player? I heard him on the radio on Sunday talking about how UND only has a "local" tv contract and they were unwilling to work with anyone in the cities. Of course you heard nothing about FSN already having programming lined up. His goal has been to rip into UND and paint the worst possible picture to keep the conspiracy theories going in the cities. It is like a co-worker that thinks the way to promotion is pointing out the flaws of their peers rather than rolling up their sleeves and putting in hard work. It is a choice...the wrong one...but it is his choice.

I had the same thought. I would have to go back and watch the tv broadcast but I remember a scrum after the whitstle with a late shot on a UND player that lead to the official having a lengthy conversation with MN minutes before that hit. So my guess is the conversation went something along the lines of "I should have put you the box for that one and anything borderline I'm going to call" then queue that hit. In that context a message had to be sent. Sometimes game flow has as much to do with the penalty as the hit itself. For the record I was good with the original no call but also good with the 5 min major.

Any word on special events for this weekend? In articles earlier this year REA mentioned "special festivities" during this series. They were also talking about wearing different colors in different sections to create a checkerboard or other pattern. I'm not saying these are overly exciting but I'm surprise nothing has been announced yet for this weekend.