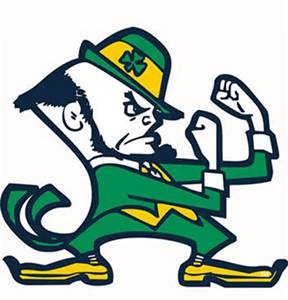 Content count

3,836

Joined

Last visited

Days Won

2
Profile Information
Location
Interests

Notre Dame
Sports
FIFA
Beer
JohnboyND7 replied to sioux34's topic in Community

McDonald's fries are mediocre compared to Dairy Queen.

A total loon from NDSU's early D1 days. Think he bombed AGS or thr other FCS forum with a lot of...um...hot man on man action. Lost his marbles. AGS has some members familiar with it.

I believe JBB got kicked off AGS.

Everyone outside the Commonwealth is definitely cheering for Croatia.

Devastated for the Russ. Would have loved to see them make the semis against perennial losers England.

JohnboyND7 replied to BarnWinterSportsEngelstad's topic in NCAA News

Probably because people like you would spend every dollar ndsu gets on making sure the football team gets taken care of.

It's not Neuer's fault they are out. 100% the midfield and forwards fault.

Ive seen great 1-0 soccer games. If all you are looking for is shots then you aren't really watching the game the right way.

JohnboyND7 replied to The Sicatoka's topic in NCAA News

Getting reeeeaaaalllllyyy close now

Nigeria even with a win against Iceland still needs a draw against Argentina.

Mo Salah is love. Mo Salah is life

JohnboyND7 replied to geaux_sioux's topic in Football

In a Soy boy town like Fargo... are you surprised?

The big Europeans shouldn't lose much unless they are playing Argentina or Brazil. The resources these guys put in is just far beyond others.

JohnboyND7 replied to jdub27's topic in Community

They may very well just have the logo stenciled on with a paint. At least that is what i'm thinking they probably do. If that's the case, no need to do anything drastic.