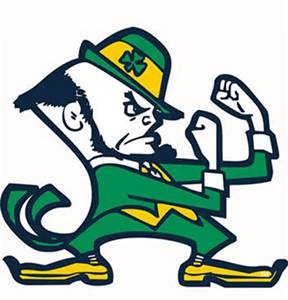 Content count

3,654

Joined

Last visited

Days Won

2
Profile Information
Location
Interests

Notre Dame
Sports
FIFA
Beer
MSU and UM shop at different grocery stores. UM isn't going to party like it's 1997 again by winning recruiting battles against MSU.

Not really. Pretty similar.

The championship round...finals... whatever ya prefer. Full disclosure, college wrestling is boring as hell. You don't like when people grab relevant info? Sorry my man. Would you prefer if I posted "I bet college wresting gets more viewers than hockey does"? You aren't my buddy... but you can bet I'll make an effort to refer to you as my man moving forward.

750,000 people watched the championship round on ESPN.... or 300,000 more than watched DU win their championship in hockey last season. Niche sports my man. I'm guessing his "fake" comment refers to the perception of non-football/basketball sports at most schools take a backseat. But you already knew that.

Lol what would you say if some NDSU or Minnesota dude brought up wrestling titles? Same concept.

The amount of money you can get away with charging students to attend a football game is probably not going to keep them there if they get bored.

They'll also take a modest check in the mail

2020 conference schedule released yet? You are aware there is a very legitimate chance that the conference schedule sets up so UND is in Fargo right? 2017 - VS. USD, UNI, MO St. Western@ SDSU 2018 - @USD, UNI, Mo St, Western Vs. SDSU 2019 Vs. USD, UNI, MO St, Western @SDSU ?????2020 Vs. SDSU, UND @USD UNI MO ST and Western? Not sure they have any idea yet on how they'll be scheduling in the future.

How's attendance for this one?

You show up to socialize and watch football game. If the football game is not fun, you leave. Can't really fault someone for leaving a game that isn't any good.... particularly when your team is the one getting blown out.

JohnboyND7 replied to Midwestern Hawk's topic in Football

Raiders' owner doesn't actually have much money. He's worth "only" around $500 million.

They dont need either of those here. Particularly a law school lol.

Keep in mind, johnboy is only 25. It'll be awhile.