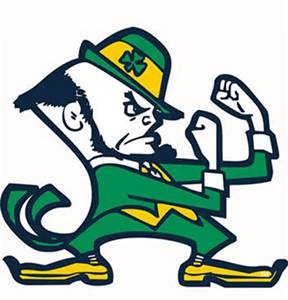 Content count

3,808

Joined

Last visited

Days Won

2
Profile Information
Location
Interests

Notre Dame
Sports
FIFA
Beer
NDSU went 20 years before consistently selling out the Fargodome. You don't build for now, you build with the future in mind.

Lmao what? Health conscious?

JohnboyND7 replied to Yote 53's topic in Community

I got a CanadInn or whatever it's called with them for like 80 bucks on a Saturday night. In a city the size of Grand Forks, you'll get a decent place to sleep if you aren't picky for a decent price.

I give up on hockey....until next spring. Officiating was a !@#$ show today in Philly.

Claude Giroux straight up murdered that dude lmao so lit.

JohnboyND7 replied to Cratter's topic in Community

UND pays rent to the REA to host games I'm guessing? NDSU/The state owns their facilities for those sports. Could be a reason?

JohnboyND7 replied to The Sicatoka's topic in NCAA News

Sun Belt/MAC do not have any super small schools. Louisiana-Monroe(SunBelt) has 8,500. Miami(MAC) has about 19,000.

JohnboyND7 replied to dakotadan's topic in Football

It was bad. I've never felt bad for a UND fan before, but the girl I was seeing at the time went there, we left at halftime.

If it were any other school I wouldnt think twice. Mildly amusing considering UND's sugar daddy.

let's go Irish!!!!! We are...ND.

JohnboyND7 replied to fightingsioux4life's topic in Community

I'm fairly confident every school generally believes they are underfunded. Not an SU or U exclusive "problem."