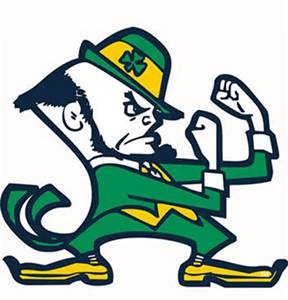 Content count

3,509

Joined

Last visited

Days Won

2
Profile Information
Location

Grand Forks

Interests

Notre Dame
Sports
FIFA
Beer
If the hockey squad is anything like the football teams at the academies, they will usually get a whole that us greater than the sum. Good, smart, disciplined kids go to AFA. Tough to implement that kind of culture at a typical school.

My first college hockey game was USAFA vs. Mankato , February 24, 1996 in Colorado Springs. They can be my second favorite team after the Irish. God comes before country, so the Irish will come before the cadets.

You are welcome. Sincerely, Coach Lucia's alma mater. I heard him drop a bomb. I expect better conduct while playing a Service Academy.

Notre Dame fans... the worst

Real pleased with the Irish. Looked awful for a long while but they pulled through

I love you guys too! Go Irish!

Sweet assist by Notre Dame's goalie

2nd favorite threads after Notre Dame's in football and hockey. Not a fan of und's black jerseys. Kelly Green is sick, why not wear that if you can???

Fly! Fight! Win! Air force!

Good things come in pairs

JohnboyND7. I normally try to fill one out. Think I've learned from my past mistakes. Less chalk! More east coast private schools regardless of seed!

Maybe the way the mics are set up in there is off or something, it sounds lame as hell on my feed but the announcers are talking about it being loud so idk what to think.