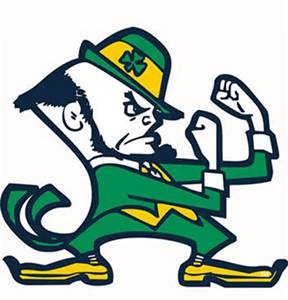 Content count

3,696

Joined

Last visited

Days Won

2
Profile Information
Location
Interests

Notre Dame
Sports
FIFA
Beer
Proof of that being a cause of instability? The Summit loses teams because there are better conferences nearby. No one is leaving over the Summit tourney haha

Actually moved from Fargo. Just had forgotten to update my location. Have only briefly been to Crestview. Seemed really nice, but the commute sounds gross. Moved to Fargo for a year and a half and forgot to update my location. Too busy giving you guys grief. Ever want to grab a beer or something, let me know. V Meister can vouch, I am not completely terrible. Was in Pensacola on Friday to see the president. Didnt get a chance to enjoy the town at all... dark, wet, and cold. Will definitely make more trips there in the future.

Im in Fort Walton. I work at Eglin. You over here too?

I just moved about a half hour east of Pensacola. Very neat area. More "southern" than "floridian."

JohnboyND7 replied to shep's topic in Football

It really is a low bar to get to. Lot of bad football out there.

UND flies high, no lie, you know this....

Haven't missed one of these games since they started the series again. Sad to miss.

JohnboyND7 replied to geaux_sioux's topic in Football

It looks like he said NDSU turned the ball over five times and that is atypical. Believe it or not, most teams lose from time to time, in some cases, about half the time(see: UND in FCS).

NDSU has won two in a row in Grand Forks.

In all honesty, I've had a siouxsports account longer than I've been aware ND has a hockey team. It's great that I have actually heard of the schools they play now. The most elite public schools in US! I live in the present. ND has a bomb record this year! Gonna win a natty at the schools....4th or 5th most popular sport? Man it's nuts

I'm sorry.. . 14-3-1 vs. 9-6-2...live in the present my man! You mean the best helmets in sports? I mean...IDK if they have real gold like the football helmets but.... I think they moved to play teams other than BC and BU and be in a bus league with big teams.

My man...geaux_sioux..with a name like that I imagine you go to St. Michael's every Sunday. Deep down..you love the school that God cheers for. We may just go ahead and win the natty this year. If we don't, it won't bug me at all. But it'll bug you....and that's all that matters. btw, you're welcome...one of the ND's has to bitch slap BC every now and then. Don't worry, you guys take care of the western schools...the real men will take care of eastern front.

NDSU has a playoff game this weekend. Doubt you'd get a big contingent from Fargo for this one.

JohnboyND7 replied to geaux_sioux's topic in Football

Cutting scholarships certainly levels the playing field. That's undeniable. Not sure it's fair to blame any particular individual though.

4 is perfect. Keep it exclusive. I think they should get rid of about half the bowls but I dont let it bug me.