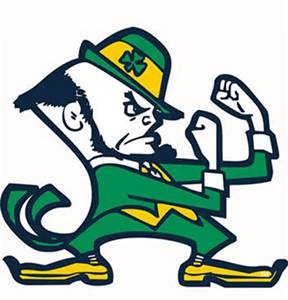 Content count

3,601

Joined

Last visited

Days Won

2
Profile Information
Location
Interests

Notre Dame
Sports
FIFA
Beer
Shouldn't UND's jerseys be brighter?

JohnboyND7 replied to The Sicatoka's topic in NCAA News

You are literally joining a conference that will likely need to get creative again in a year or two. Sorry to burst your bubble.

Leave it to a UND fan to spell farm wrong.

1

Maybe. Not if they give up 30-some unanswered points in the playoffs again. They are fun to watch.

I mean... they've had three different teams make the title in the last..3 years? Ndsu has carried the water but the conference has done well lately.

The way I read that very poorly crafted article was that the Nickel is in Grand Forks. The conference schedule is not out for 2020, but they do have the 2019 one out, so i would think they'll release the 2020 schedule sometime in the next year.

What does the wikipedia article have to do with hosting the 2020 game?

No way of knowing. 50% chance its in Fargo I suppose. Didnt UND get to host Montana like 3 of 4 years a few years ago?

I've never been on any USC, Michigan, or Michigan St's board.

Truth be told, I am guessing "Joe Fan" wouldn't notice without being told, or care either way. Went to who knows how many football games in the dome, couldn't tell ya if or when the band nerds ever got new threads to show off while everyone goes to the bathroom or home at halftime.

He's probably looking out the tunnel at the Alerus in a letterman's jacket...waiting for geauxsioux to come give him a pep talk about having a lot of attitude from not playing enough and how he don't gotta prove nothing to nobody.

He's an exceptional athlete. Best athlete to come out of ol' Jimtown in....awhile.

Depends on a few factors. 1. How much did i spend on the ticket? 2. Am i in the city i live in? 3. What other games are on? 4. Does this venue serve beer?

I'd be cool with pics of Tanja Eisenschmid throughout the entire Ralph.