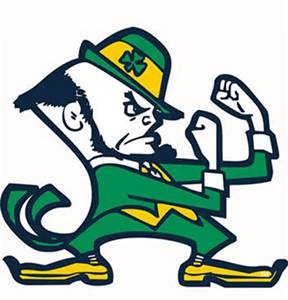 Content count

3,732

Joined

Last visited

Days Won

2
Profile Information
Location
Interests

Notre Dame
Sports
FIFA
Beer
JohnboyND7 replied to fightingsioux4life's topic in Community

Yeah I don't understand why anyone would be mad. UND isn't an apex predator for any position other than the head coach of men's hockey. <-- ignoring the NHL here. One would think having a very large school interested in your president is a compliment to the job he I is doing. I'd prefer to be seen as a stepping stone rather than a last resort. Much more likely to attract good talent with that attitude.

How the hell do you lose to a country with 2 million people? My God

JohnboyND7 replied to Vegas_Sioux's topic in NCAA News

ND handled the whole thing the way you are supposed to. The stupid punishment doled out here just encourages schools to brush this sort of thing under the rug.

JohnboyND7 replied to Longtime fan's topic in Football

Fools going after Notre Freakin' Dame now. Do you want to go down that road(with basically no money)? No...didn't think so.

I apologize to you guys. UND sucked at puck it looks like when I was little and we weren't living in ND, we move back and BOOM! Natty in '97 and 20 years of very good results. I move away in October 2017 and y'all go back to being no good.

Notre Dame clinched the B1G.

She has a tuition waiver, not a scholarship.

Cracked me up. At least nothing with kiddie porn.

I think I have two NDSU shirts.

I didn't say football now did I? Though I'll edit it to say among the most....to make you happy.

About 25% of my casual clothes are Notre Dame apparel. I think one of the T-shirts has an Irish guy on it. Notre Dame has the money to fight off any contest. I would be VERY surprised to see them let it get far. The Fighting Irish brand is probably among the most valuable name in collegiate athletics.

Not to mention Taco Shop <---- The Goat. If people want endearing mediocre tacos or grinders, the Fargo market is already saturated.

Spicy pie is all over the place too and does pretty much all the same stuff as Red Pepper too.

Damn. Well....16 straight wins was pretty bananas anyway.